Apartments in Bahria Town Karachi – Increasing Demands
by UPN
June 18, 2021
0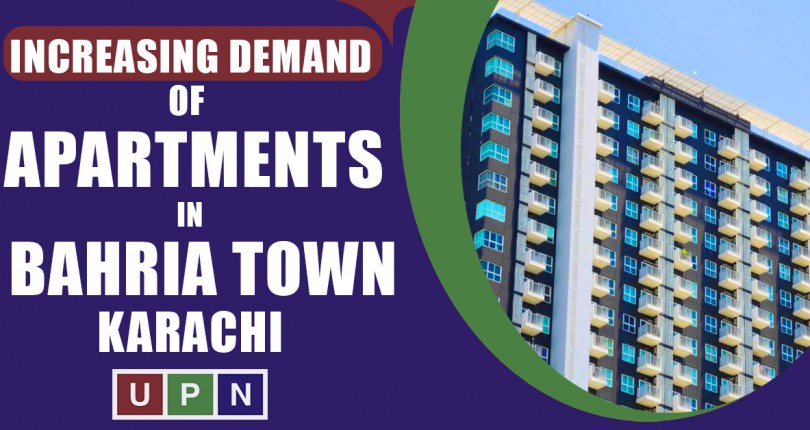 The trend of apartments living in Karachi is for a very long time now. People living in apartments in Karachi feel more comfortable, and that's why the demands for apartments are also high. Even this trend is growing with more people migrating to Karachi. To meet the increasing demands of apartments, both builders and developers are developing apartments in Karachi. Like that, the apartments in Bahria Town Karachi are planned to meet these increasing needs of living spaces.

Bahria Town Karachi is a mega-development. It's a luxurious society with peaceful and comfortable living opportunities. More and more people want to live there. This biggest society of Pakistan features several apartment projects. Details are:
Apartments in Bahria Town Karachi – Projects and Details
Bahria Town Karachi is featuring three main apartments' projects such as:
Precinct 19 Bahria Apartments
Bahria Heights
Central Park Apartments
Bahria Apartments Precinct 19 is well-occupied. Families are living in these apartments, and demands are high. Similarly, Bahria Heights is ready for possession, and soon, families will start living in them. Furthermore, Central Park Apartments are developing and will soon be available for residence.
But again, the demands of apartments in Karachi, especially in Bahria Town, are very high. All these three main projects of Bahria Town are not enough to meet these increasing demands. So, what's next?
Well, Bahria Town Karachi is not only offering apartments in Bahria Heights, Precinct 19, and Central, but you can also buy them in several other projects. Which projects?
Apartments Projects by Private Builders
There are several apartment projects by private builders in Bahria Town Karachi. These apartments are available on Quaid Commercials, Iqbal Commercials, Jinnah Commercials to Midway Commercials, Liberty Commercials, and Theme Park Commercials. Also, you will find many projects developing on Hospital Commercials.
We do not suggest buying in all the projects by private builders, but buying is good in the projects of well-reputed builders like:
AQ Builders and Developers
Iqbal Real Estate and Developers
California Builders
GM Towers by Diamond Homes
Downtown Plaza and their Projects
All these are good names in Bahria Town Karachi. Most of them have delivered successful projects while others are developing.
But before investing/buying in any of these apartments in Bahria Town Karachi, do property research.
Do check the documentation of the projects
Verify it from Bahria Town Head Office
Check the background and work history of developers
Double-check the prices and compare them with others
Apartments in Bahria Town Karachi are perfect to meet your residential needs. These are design thoughtfully; modern living spaces come with bundles of amenities. You can buy them confidently in cash as well as with easy installments.
Moreover, buying in any of the apartment's projects by Bahria Town or private builders completely depends on your budget, needs, and preference. For further investment analysis, do contact our experts at UPN!
Contact us for further assistance.
Please contact Universal Property Network  For More Information click here or visit our youtube channel further assistance