Apartments with Numbers on Easy Installments in Al-Kabir Town Lahore
by UPN
January 21, 2021
0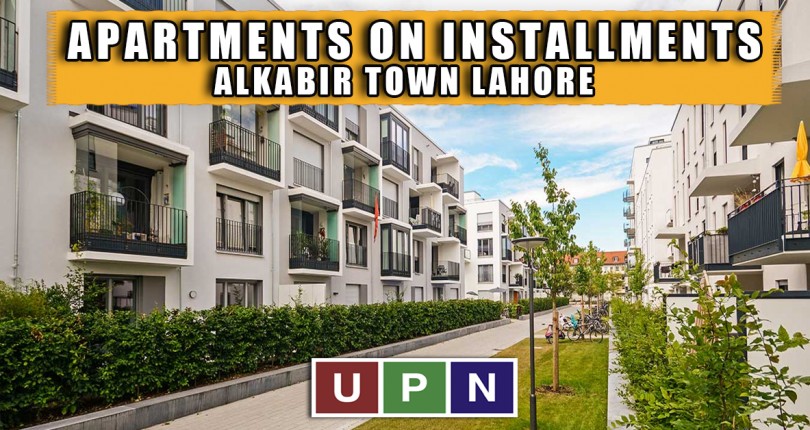 Are you looking to buy the ideally located apartments on easy installments in Lahore? The apartments that are thoughtfully planned have all the facilities nearby and reasonable rates? If yes, then do choose the apartments for sale in Al-Kabir Town Phase 2. These luxurious apartments are offered in a new deal announced a few months ago. The apartment in Al-Kabir Town Lahore is available in four different categories: studio apartments, 1-bed apartments, suite apartments, and 2 beds apartments.
Keeping its trading and following the vision, Al-Kabir Developers has announced these apartments at very attractive rates. The apartments' prices are kept reasonable to provide the best living spaces to the middle-class and salaried persons. Along with these affordable rates, you will also enjoy the benefit of 5 years easy installment plan. Let's know more!
Ideally Located Apartments in Al-Kabir Town Phase 2
This new and exciting deal of apartments in Lahore is announced at the ideal location of Al-Kabir Town Phase 2. These apartments are best located at the prime location of Main Raiwind Road. The actual location of these apartments is easily accessible from the main entrance of Al-Kabir Town Phase 2. Indeed, it will be right to say that these apartments are located on the Main Boulevard of this society and enjoying an easy approach from the second main entrance.
Prices Will Increase Soon
The launching prices of apartments in Al-Kabir Town Phase 2 are highly attractive for investment. The booking of the apartments is starting from 3 lacs only. Yes, you can easily book the studio apartment in Al-Kabir Town Phase 2 with a down payment of 3 lacs. However, the booking price for the 1-bed apartment is 4 lacs, while the 2 beds apartment can be booked with 6 lacs down payment. The total price of 1 bed and 2-bed apartments is 33.50 lacs and 47.50 lacs, respectively.
But one most important thing needed to be mentioned here is that these prices will be revised very soon. The date for the revision of the apartment's prices is not announce. However, there is a possibility within a couple of months.
Construction will begin within 45 Days.
We also have good news for the investors of the apartments of Al-Kabir Town Phase 2. The construction of these new apartments will begin soon. Al-Kabir Developers has recently disclosed that the construction of apartments on Main Raiwind Road will begin next month. The payment plan of the apartments is spanning over a period of 5 years. However, they are in the hope of handover the possession within the next 3 years.
Apartments on the Easy Installments – A Great Investment Opportunity
The availability of ideally located apartments in Lahore on easy installments is simply a great opportunity. Those looking to earn huge returns on investments or want to generate good rental income can confidently book their apartments today. These apartments for sale in Al-Kabir Town Lahore are currently available at launch prices.
So, this is an opportunity that should never be missed! Contact  Universal Property Network  now. For More Information click here or visit our youtube channel further assistance