Arena Walk n Shop Lahore by LDA – Development & Booking Update
by UPN
February 26, 2018
0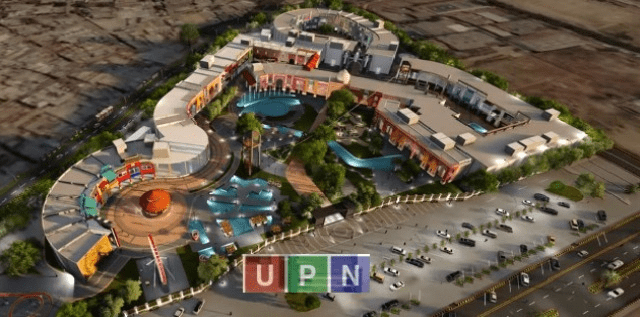 Arena Walk n Shop Lahore is an exclusive state-of-the-art commercial project which will house a number of retail brands and food outlets. As obvious by the name, it would be a transport free complex (walk n shop) in the downtown of Johar Town, Lahore. The project is currently in development phase which is being carried out with public-private partnership under supervision of Lahore Development Authority (LDA). The city authority has provided 129 kanals of land in Block B2 Johar Town and 254 plazas are under construction on the site.
Area Walk n Shop Development near Completion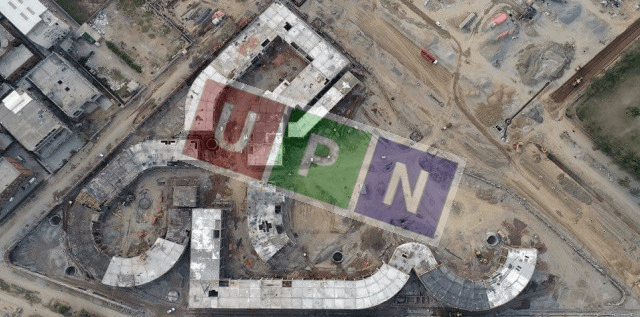 The grey structure of all these plazas is near completion. Development is going on at rapid speed and the grey structure is likely to be wrapped up in March. The height of these small plazas is 25 ft and all are adjacent to each other having the same double floor construction pattern.
Arena Walk n Shop Booking Details
The booking details including pricing of shops and payment plan will be revealed after official launch. Earlier its launch was expected in March as per given deadline by the authorities to the contractors, but a new completion date has been given for this unique project. Most probably Lahore development authority will administer its booking affairs.
New Time of Project Completion
To enhance the magnificence of the project further in terms of beauty and design, a new time frame has been given for its completion. Now it will be available for official launch in May 2018 instead of March so all concerned should have to wait a couple of months.
Arena Walk n Shop Lahore – Project Details
This walk n shop park will be an open shopping walkway comprising of different areas inspired by Mughal, Chinese, Italian, Spanish and American architecture. Arena Walk n Shop will also feature a children arcade, central park and bowling alley alongside top fashion brands and renowned food chains.
Among upcoming mega commercial centers of Lahore, Arena Walk n Shop will be a finest addition. We will keep you updated about the pricing details and official launching date of this project as soon as it is received at our end.
For latest information and updates of realty sector, please subscribe to our newsletter.