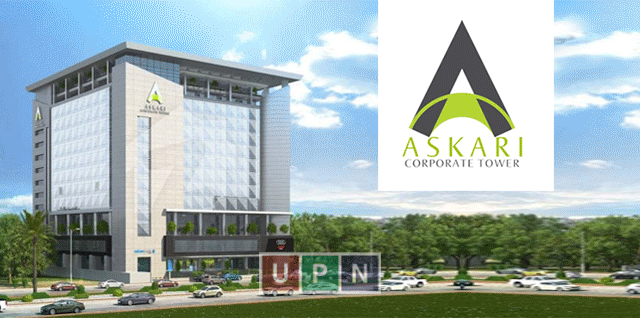 Askari Corporate Tower is one of the most attractive and among the contemporary buildings in the country that is located at the ideal location of Lahore.The project is situated at the Liberty Roundabout, Main Boulevard, Gulberg Lahore.
Askari Corporate Tower has been brilliantly designed to meet the demanding needs of the business sector comprising of the leading national, multinational and foreign companies having representative offices in Pakistan. Askari Corporate Tower is offering state of the art infrastructure and unique facilities. We can confidently consider the project the one and only option in which you will get what you deserve.
About Developers
Askari Corporate Tower is a project by ADSL (Sister Concern Company of AWT). It is a brilliantly designed and well-planned project that is started with a modest asset base and high ambitions. Its developers have a great experience of more than 47 years of investments in various fields. The developers of Askari Tower have focused on the core business and provide more proficient services to its clients. This commercial building along with the best infrastructure, high-rise development status and world-class amenities, is providing the best, suitable environment and solutions for your profitable business.
Project Plan Details
Askari Corporate Tower consists of a 14-story building and expanded over 12 kanal of land. The development work of the project is moving at a rapid speed. Askari Tower is covering a total of 643,350 square feet, with a saleable area of 341,220 square feet.  It has 4 basement floors for parking.
Salient Features of Askari Corporate Tower
Best Security System & Advanced Fire Fighting System
Advanced intelligent Building Management System
Uninterrupted Power Supply & Advanced Access Controlled Elevator
4 floors at Basement is Reserved Car Parking
Broadband FTTO Optical Network
Helipad access for the Top Executives
GOLD Certification by the "LEED" of US Green Building Council
Latest Prices At Askari Corporate Tower
All the offices in Askari Tower are fully inclusive and are priced depending on their sizes.
Buying starts at 26,000 Sq. Ft. (Front Facing: Main Boulevard)
Starting from 25,000 Sq. Ft. (Side Facing: Lahore Centre)
Starting from 24,000 Sq. Ft. (Back Facing: Liberty Market)
Rental Income Details
Starting from PKR 200 per Sq. Ft. /Month
Maintenance Charges
PKR 35 per Sq. Ft. /Month ( Including Security, Air conditioning in common areas, Garbage Collection, Etc.)
Top Facilities
Askari Corporate Tower will be the most attractive business address in Lahore for its central location and world-class amenities. This commercial building is smartly planned to fulfill all the requirements of quality and unique facilities.
Some of the attractive features and facilities of Askari Corporate Tower are:
Askari Tower is located close to the city's main roads, and have 24/7 the availability of transportation.
It comprises of luxurious and comfortable offices.
Accommodation for customers & guests
For meetings, the building is designed with separate and deluxe rooms.
Banking & ATM services and much more
For more information and floor plan details, contact Universal Property Network.