Bahria Hills Karachi- All You Need
by UPN
January 11, 2021
0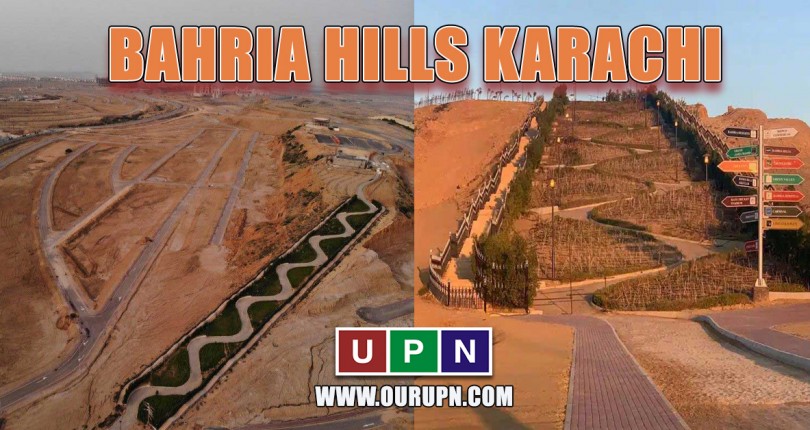 Bahria Hills also known as Precinct 9, is among the best precincts of Bahria Town Karachi. This precinct is located at the height location. Featuring the plots of 500 sq yards, this precinct is equipped with all the modern-day facilities. Bahria Hills is attractively surrounded by so many attractions: the proximity of Grand Mosque, Bahria International Theme Park and Midway Commercials. Other attractions and nearby location of Bahria Hills are:
Bahria Hills – Ideal Location
Precinct 9 is perfectly located at the prime location of Bahria Town Karachi. This precinct lies between Jinnah Avenue, Precinct 6 and Precinct 4. The location of Bahria Hills is at the front side of Midway Commercials. The house of Ali Malik Riaz is also close to it. International Theme Park is on the drive of a few minutes. Moreover, the Grand Mosque Karachi and Bahria Heights are located nearby. Bahria Hills is located at the top heights that why there is a pole for flag ceremony in it.
Development and Construction Status in Bahria Hills
The development status of Bahria Hills is quite impressive. Bahria Hills is a completely developed precinct of Bahria Town Karachi. All the plots are on-ground and houses of under-construction. Several houses are already completed while around 15 to 20 houses are progressing construction.
Plots Prices in Bahria Hills
Bahria Hills offers the best plots of 500 sq yards. These are ready to move, possession plots. The biggest opportunity to buy 500 sq yards plots in Bahria Hills is to construct a basement. The launching price of the plots in Precinct 9 is 1.05 crore on new bookings. However, the ideal location, speedy development, and on-going construction of the houses have positively impacted the plots' prices.
The current market prices of Bahria Hills plots is ranges between 1 crore to 1.70 crores. Plots located at the top height will cost you more as compared to the plots in depth.
Buying Plots in Bahria Hills
Bahria Hills plots of 500 sq yards are ideal to choose, especially for construction purposes. This is the best precinct of Bahria Town Karachi with easy access and many attractions in the surroundings. Plots in Bahria Hills are attractive to construct your house development. You can easily construct a beautiful house with a basement. But buying in Bahria Hills is not suggested for investment purposes. The prices of plots are increasing day by day.
So, if you are planning to invest in the plots for sale in Bahria Hills, don considers buying without any delay!
Contact  Universal Property Network  For More Information click here or visit our youtube channel further assistance