Bahria Paradise Luxury Villas – Ideal Villas to Buy in Bahria Town
by UPN
April 17, 2021
0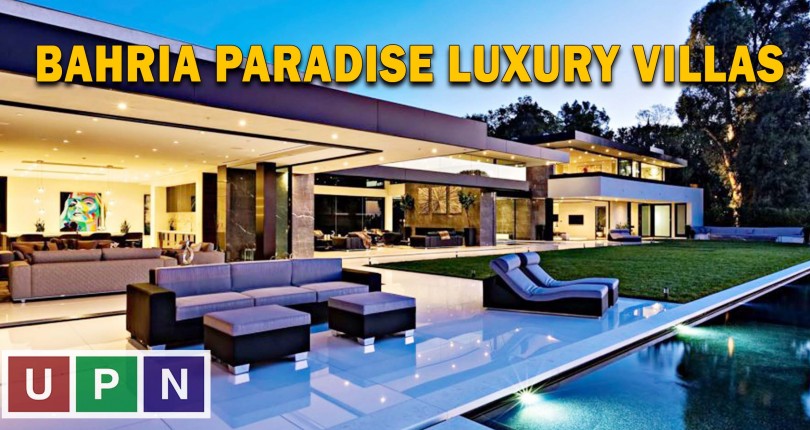 Bahria Paradise Villas are the luxurious villas of 500 sq yards located in Bahria Paradise Karachi. Launched around four years ago, Bahria Paradise Villas are among the most beautiful constructed properties of Bahria Town. Located ideally in Bahria Town Karachi's heart, these villas are ideal to buy to become a part of this top-class gated community. Come along with countless attractions; these are fully-facilitated villas. All these villas' development work is completed even; the possession will be announced in a couple of months.
All these features, along with the reasonable rates, confirms that this is the right time to invest in Bahria Paradise Villas. Let's have a look at the location, prices, and possession details:
Paradise Villas Location
The impressively constructed Bahria Paradise Villas are enjoying a prime location in Bahria Paradise Karachi. These villas' actual location is Bahria Paradise, one of the top sub-projects in Bahria Town Karachi. The distance of Paradise Villas from the main entrance of the society is only 7 to 8 kilometres. Moreover, these beautiful houses are surrounded by beneficial surroundings.
Precincts located close to Bahria Paradise Villas are:
Precinct 51, Precinct 47, and Precinct 48
Other major attractions to these villas are the proximity to Grand Jamia Mosque and International Theme Park. The heart of Bahria Town, Ali Block, is also located close to it.
Prices and Possession Details
Bahria Paradise Villas launched four years ago at the launching prices of 3.85 crores. However, the latest prices for these 500 sq yards villas is 3.25 crores to 3.50 crores. The prices of these constructed houses are reasonable but slowly and gradually increasing.
The possession of these villas will be available in the mid of June 2021. Yes, it's good news for the owners of these Paradise Villas who has been waiting for a long for the possession.
Comparison of Prices
An ideally located villa in Bahria Paradise will cost you around 3.50 crores to 3.60 crores. Similarly, if you buy a well-located plot of 500 sq yards in Precinct 51, it will cost you around 2.25 crores. The construction cost of a well-planned house will be around 2.50 crores. So, the total prices of the house will reach 4.50 crores.
So, definitely, these villas of Bahria Paradise are reasonable in prices. Most importantly, these are ready, and you can easily move in them just after applying for the possession.
The possession of the villas is announcing soon. This announcement will surely impact the overall prices of Bahria Paradise Villas. Prices will surely go high. The anticipated prices after the availability of possession are above 4 crores.
So, this is the right time to invest and earn huge returns on investment!
Please contact Universal Property Network  For More Information click here or visit our youtube channel further assistance