IT Hub and IT Market Lahore – Limited Options Left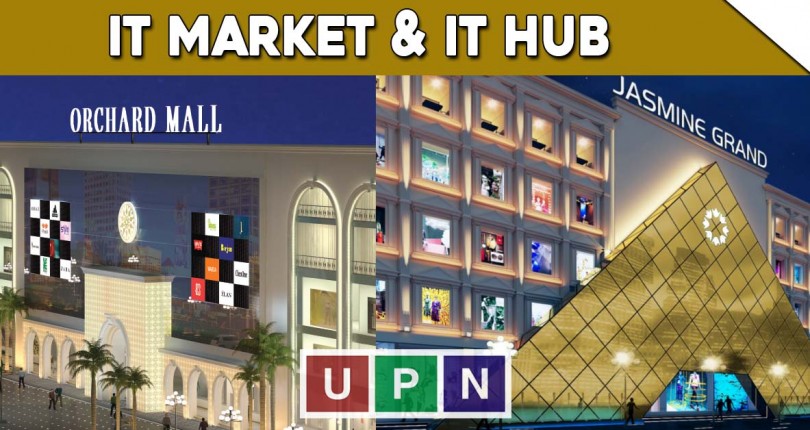 IT Hub and It Market Lahore both are IT-related new projects. Information technology is the need of today and the future. If we look around us, our daily lives and works are surrounded by IT gadgets. Today, we are using laptops, computers, and mobiles for online classes of schools and universities. Similarly, almost all businesses are running with the proper use of IT gadgets and services like online meetings, deals, and consultancy. By keeping all these needs of information technology in our lives, Q-Links Developers has launched their two unique projects IT Hub and IT Market, in Lahore.
There is no need for introduction when it comes to Q-Links Developers. Their projects and excellence in their work speak loudly. Let's move to the details of both these excellent IT projects in Lahore:
IT Market Lahore Bahria Town Lahore
It's the first of its kind project in Bahria Town Lahore. Located in Jasmine Grand Mall that enjoys a prime location in Sector E opposite Eiffel Tower. Launched on the fourth floor of Jasmine Grand Mall, IT Market features several sizes of shops.
All these shops of IT Market are fully reserved for IT-related business. Booking of the shops starts with a minimum down payment, and the remaining will be payable in three years installments.
Almost all these shops of the fourth floor Jasmine Grand Mall were sold out within the first few bookings. After getting all that success in IT Hub, Q-Links Developers launched IT Market in Orchard Mall Bahria Orchard Lahore.
However, the shops' demand was very high in IT Hub, which's why this project was later extended to the fifth floor. Now, the IT Hub of Jasmine Grand Mall comprises both the fourth and fifth floors.  Also, the prices of shops in IT Hub starts from 18 lacs only.
IT Market in Bahria Orchard Lahore
After getting huge success in the IT Hub of Bahria Town Lahore, Q-Links has proudly present IT Market Lahore. It's a project similar to IT Hub but launched on the third floor of Orchard Mall Raiwind Road. The location of this project is outstanding. All the shops of IT Market are completely reserved for businesses and services related to information technology.
Booking of the shops in IT Market starts with a 30% down payment. The remaining amount will be payable in 36 monthly installments.
The development work of Orchard Mall is very much impressive. Its ground floor, 1st floor, and 2nd floor are almost complete and ready for possession.  Also, the prices of shops in the IT Market starts with 15 lacs only.
Limited Options Available
Both these projects are unique and very much attractive. That's why the demands of shops in them are high. More than 85% of the shops in IT Hub and IT Market are not available. But still, there are some good options available for you.
If you are interested in any of these projects and wants to make a secure and profitable investment, please contact us to buy a good option before all sold out!
Please contact Universal Property Network  For More Information click here or visit our youtube channel further assistance