Bahria town Lahore connected with dream gardens through 150 feet wide road
by UPN
October 8, 2018
0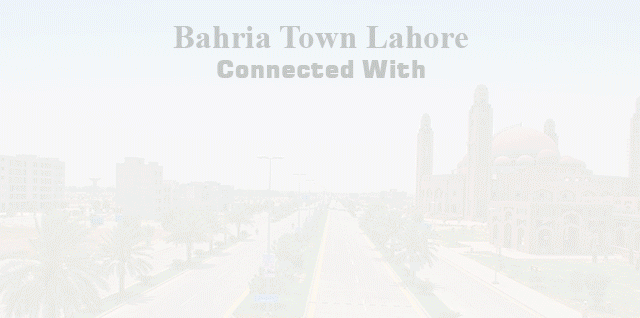 Bahria town Lahore is a modernize and high-class luxury society which plans your dream home that is surrounded by the peacefull atmosphere, care, and ultimate comfort. You can enjoy numerous facilities and quality time here. The grand mosque, zoo, international schools, hospitals, spacious parks, commercial areas, cinemas, monuments, and fitness clubs are those prominent features that attract everyone. The administration of society has now taken an initiative to connect the Bahria town Lahore with dream gardens through the new 150 feet main boulevard that passes through the golf view phase 1 Bahria Town Lahore.
The population in Bahria town Lahore has  increased very rapidly since last ten years so that is why the residents had to face long lines of vehicles and traffic jam situation at Shahkam chowk in the past few years but now you can approach Bahria town through many other roads. You can easily travel from Bahria town to Multan road, Canal road and Raiwind road through the wide roads that have been built by the society.
In order to manage the heavy arrival of people in Bahria town Lahore, the society has  plan to connect the town with dream garden through a 150 wide road that passes through the golf view residencia phase 1. This new road is totally functional and you can use it for travelling to defense road and main Raiwind road. Certainly, this is a very short cut way and it will help you to save lot of time and energy as well. A person from defense road can also approach this shortcut way for going to the ring road that is linked with golf view residencia.
There is no doubt that inauguration of this 150 wide road will be an added value for Golf View Residencia and Nargis block ( Hussain Block) plots. LRR Southern Loop Interchange at Adda Plot is quite close to GVR and the residents of dream garden and Bahria town will be able to access the main city in a few minutes through this new road. In this scenario, the prices will increase in Bahria town and Dream garden as well. Bahria town has become the center point of Lahore and now you can travel to or from the Bahria town very easily to anywhere in the city.
For further Details, updates or have any question regarding Bahria town Karachi or overall real estate sector, visit our website www.ourupn.com or subscribe to our YouTube channel