New Cutting in Overseas-A Block, BTL – A Good Investment Opportunity
by UPN
June 6, 2017
2 Comments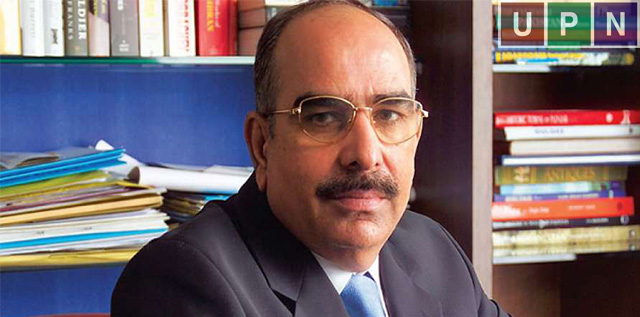 Bahria Town (Pvt.) Ltd Lahore (BTL) is a successful real estate venture by Malik Riaz. The Company has its chapter projects in other cities of Pakistan. Primarily, Bahria Town offers residential and commercial property deals for local and overseas clients of Pakistan. It has emerged as the largest property developer in Pakistan and Asia due to investment security and higher return on investment (ROI).
New Cutting in Overseas Block-A
Recently, 5-6 days ago, Bahria Town Lahore has announced a new deal in Overseas Block A. The new deal is nothing new but some old plots in new cuttings for sale purpose. Bahria Town has always been engaged in the similar strategy i.e. acquisition of open land in nearby location or development of acquired land to renew development activities. The new cuttings (10 Marla and 1 Kanal plots) are former plots of 4-6 Kanal facing 10 Marla plots (Plot number 1-23) as shown in the fig.1: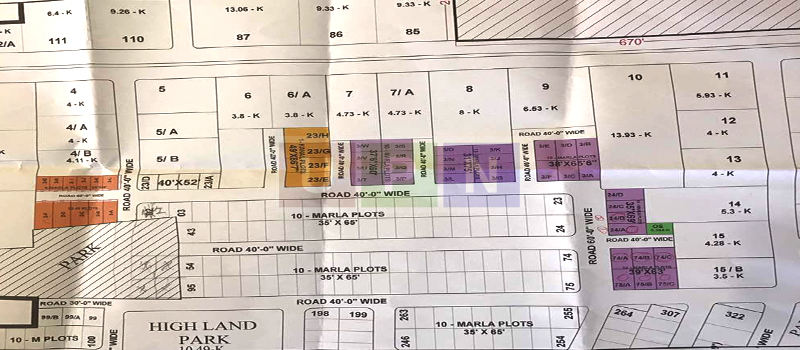 Figure 1: Location of New Cuttings
In the fig.1, the highlighted plots in different colors are new cuttings of former 4-6 Kanal plots and open land. These new plots are located around "Executive lodges". The reason behind the new cuttings is selling the unoccupied plots around populated area.
Exclusiveness of Overseas Block:
The overseas block is an exclusive block reserved for overseas clients. The block offers modern and premium luxury facilities for high-income buyers. The block suits the need of clients who want to live away from routine hustle bustle of community and commercial areas. In other words, this block is the "posh area" of Bahria Town, Lahore.
Target Market
The characteristics of the target market include:
– High income
– Elite Class
– Overseas Client and some Local yet Elite Class
– Premium Quality Demand
– Peaceful surroundings with prestigious lifestyle
Location Analysis
The location of Overseas Block-A is next to Main Entrance of Bahria Town Lahore. In addition, these new cuttings of 10 Marla and 1-Kanal plots are facing 10 Marla plots starting from plot 1 to 23. The attractiveness of location is nearness to 100' wide road and Main Entrance of Bahria Town. In addition, this area is highly populated connecting with the house of Malik Riaz, himself from thebackside. Other location features include:
– Proximity to Executive Lodges
– High Land Park
– Community Club including; Bahria Banquet Hall, Bahria Grand Hotel, and Mini Golf Club
– Proximity to Medical (Begum Akhtar Rukhsana Memorial Hospital) and Educational facilities (Bahria Town Lahore School)
The location is also attractive in terms that it has shortest distance/ easy approach to following main roads of Lahore:
– Multan Road
– Main Canal Road
Investment Analysis
For buyers, investments in Bahria Town Lahore have always been secure for both investment and residential construction purposes. The perceived security of investment in BTL is due to high chances of increase in potential gain after a specified time. Furthermore, BTL is a gated community with highest standards of infrastructural development.
From a pricing perspective, the new cuttings are available under price bucket of 7-8.5 million; however, the adjacent plots are available under price bucket of 8.5-9.6 million. There is a potential gain of 10-20% in future for these new cuttings. Additionally, the plots are available at following terms and conditions:
– Open Form Bookings direct through Bahria Town Administration Lahore
– No Transfer Charges (saving 4-5 Lakh of transfer charges)
– One-time payment
– No Installments
Conclusion:
Bahria Town Lahore (BTL) has introduced a new project i.e. cuttings of former plots (4-6 Kanal) in 10- Marla and 1 Kanal plots as new development activities, 5-6 days ago. The new cuttings are an attractive investment opportunity for premium quality lovers. The investment in these new cuttings is secure with higher returns in future, however, at low comparative pricing.