Bahria Town New Policies for Plot Transfer and NDC
by UPN
February 18, 2021
0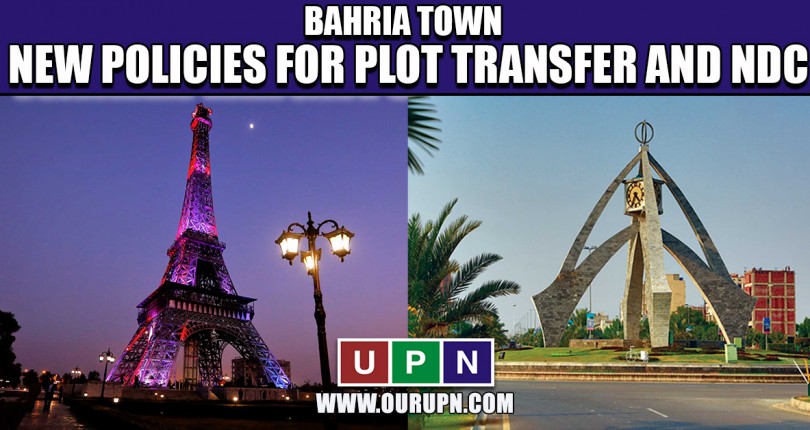 Bahria Town Pvt. Ltd has successfully delivered the housing societies in Lahore, Islamabad, and Karachi. Now the most trusted and reliable developers are soon launching their mega housing project in Peshawar. A lot of people, whether dealers, investors, and buyers, are connected with these societies. A large number of transfers take place daily in Bahria Town Head Offices. Indeed, Bahria Town is the best housing and investment option across the country.
However, Bahria Town management has recently announced some new policies for acquiring the No Demand Certificate (NDC). It is an essential certificate required for the successful transfer of any property in Bahria Town. All the new terms and conditions are valid from 1st February 2021. So, if you own a property in Bahria Town or planning to buy it soon, you must be aware of them. Let's explore the details together!
Bahria Town New Policies for NDC Acquirement
Whether you are applying for this document yourself or your real estate agent will do this job for you. You must be aware of this process:
First of all, acquire the challenge form by visiting the customer support center at the Bahria Town head office.
The few for the normal NDC is 2000/- that will be issued within 72 hours. However, if you want this document on the same day, then you have to pay the double amount of 4000/-. After this payment, the NDC will be issued within 5 working hours. Furthermore, the fees for the NDC will be submitted to the designated bank.
The document required to apply for the No Demand Certificate against your property of Bahria Town are:
Original Fee Challan
Booking Form
Transfer Letter
Allotment Letter
Possession Letter
Completion Certificate
Utility Bills Clearance Certificate
NOC from Bui Control Document
Valid ID Card Copies
Original Dues Slips
Current Surcharge Report
If you are applying for NDC on behalf of the property owner, then the ID Card Copies of both will be required.
If the owner dies, his Death Certificate is must be available, and his heirs will have to contact a legal officer for further proceedings.
Moreover, it is important to mention here that anyone can apply for the NDC, but only the property owner can collect it from Bahria Town Head Office.
For any queries, more information, and real estate consultancy, contact  Universal Property Network  .For More Information click here or visit our youtube channel