Balloting Results of Penta Square Apartments – Penta Square Balloting
by UPN
November 2, 2017
0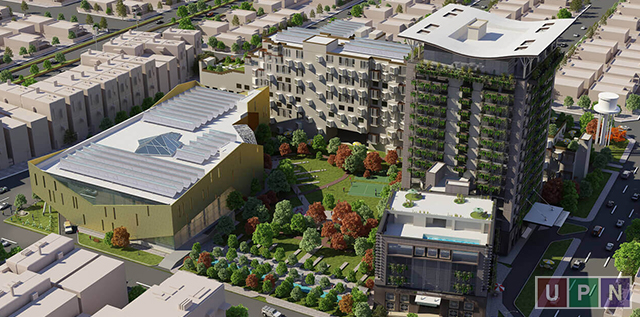 The balloting for DHA Penta Square 3-Bed Luxury Apartments was held in DHA Auditorium, Phase yesterday in a ceremony attended by relevant stake holders. Top management of DHA Lahore including its governing board members and number of applicants were present at the occasion. DHA Lahore Administrator Brigadier Sajid Khokhar who was chief guest of the ceremony, initiated the transparent balloting process witnessed by the audience.
Penta Square Balloting Results 
DHA management had decided earlier not to unveil the balloting results on spot and it will be uploaded on DHA Lahore's official website. The final list of successful applicants has been signed by all governing board members and it will be made public soon.
You can download Penta Square Balloting Results here.
Download Now
2nd Launch Balloting – 75 Luxury Apartments
This balloting was held for a total of 75 luxury apartments comprising of 3-bedrooms which were offered in the second launch of DHA Penta Square.  77 luxury apartments of 1, 2 and 3-bedrooms have already been sold out in the 1st Launch which were offered on first come, first serve basis.
50% of Residential Apartments Sold Out
By far in its first and second launch, almost 50% of the residential apartments have been booked now. For those who missed the opportunity in first two launches will have a chance in next phase. At now, Penta Square authorities have not given a clue regarding next offerings.
85% of Penta Square Grey Structure Completed
DHA Administrator Brig Sajid Khokhar told audience during balloting ceremony that 85% of grey structure of Penta Square is completed. He also added that the project is solely owned and financed by DHA without any private partnership. About development activities, he was of the viewpoint that it is going on at rapid speed to complete the project at earliest.
Commercial & Corporate Opportunities on Rent/Lease
According to a credible source, the next launch might take at least six months. It is expected that commercial and corporate opportunities will be offered either on rent or lease in it.
Universal Property Network (UPN) congratulates lucky applicants who will enjoy the luxuries of apartment living. For more information and guidance about DHA Lahore projects, please contact our realtors.