NFC Phase 2 Development Gets Underway – NFC Phase 2 Update
by UPN
November 6, 2017
1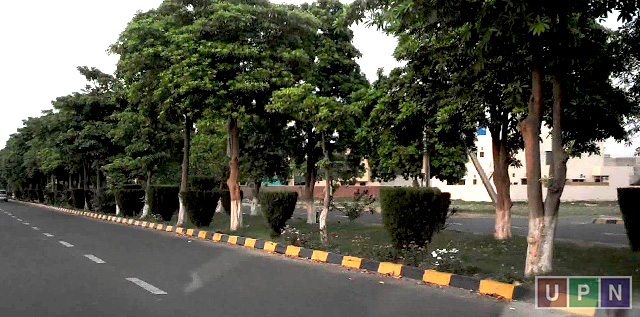 The much awaited development in NFC Phase 2 has started and it is indeed a welcome step. The machinery and relevant staff is now operational on site and things are on the right track at the right time. In past few months, society administration was criticized for not being able to start this process timely, but it's better late than never. Affordable plots and an ideal location managed to attract a lot of investors, but no development scene for long slowed down its market to some extent.
Now after this progress, let's see what it holds for the buyers in future and what factors will prove as value addition.
NFC Phase 2 Development
A lot is dependent or you may say preconditioned to the pace at which development activities will be carried out here. It has been quite late already and now investors and genuine buyers are eyeing to get up a handsome return of their investment. More investments are also expected in case of fast-paced development. However, it will be clear in upcoming weeks.
NFC Phase 2 Ring Road Interchange
The Lahore Ring Road (Southern Loop) is near completion which will have a special interchange near main gate of the society. Already a marginal increase (up to 10%) in its properties has been recorded and now both internal and external development can have greater impact in the form of instant gain.
NFC Phase 2 Future
The future of NFC Phase 2 has been under discussion in the absence of development work but now indicators are pointing towards noticeable success. The time has come when even medium-term or short-term investors can also pull to get better ROI.
NFC Phase 2 Plots' Prices
Following are the updated price ranges of plots.
Block
Plot Size
Price Range
A
1-Kanal
45 to 50 Lacs
B
1-Kanal
48 to 70 Lacs
10-Marla
40 to 45 Lacs
C
1-Kanal
50 to 58 Lacs
10-Marla
36 to 40 Lacs
5-Marla
23 to 26 Lacs
D
1-Kanal
55 to 62 Lacs
E
1-Kanal
56 to 70 Lacs
F
1-Kanal
50 to 64 Lacs
10-Marla
33 to 37 Lacs
5-Marla
20 to 25 Lacs
G
1-Kanal
50 to 58 Lacs
10-Marla
35 to 40 Lacs
5-Marla
23 to 28 Lacs
H
1-Kanal
50 to 65 Lacs
10-Marla
38 to 42 Lacs
5-Marla
24 to 29 Lacs
J
1-Kanal
45 to 58 Lacs
10-Marla
32 to 36 Lacs
K
1-Kanal
 45 to 58 Lacs
10-Marla
32 to 36 Lacs
5-Marla
21 to 25 Lacs
L
10-Marla
32 to 36 Lacs
5-Marla
22 to 25 Lacs
M
5-Marla
20 to 22 Lacs
For further information and investment insights, please contact Universal Property Network.