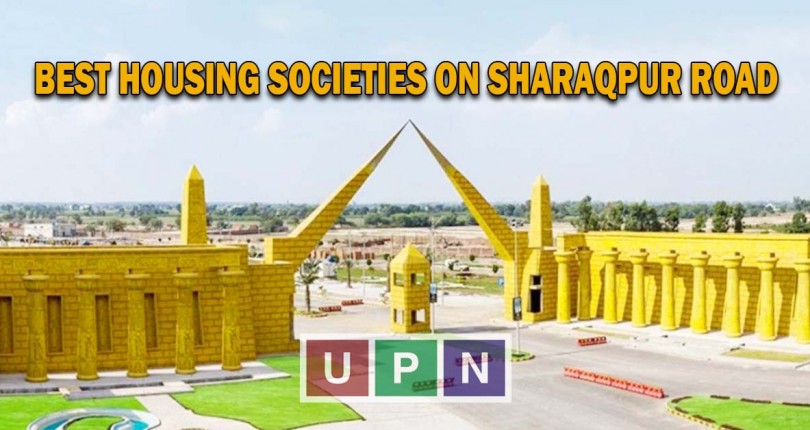 Lahore's real estate market is developing rapidly. In the last few years, this market has grown very well as many housing and commercial projects are launched in it. Most of these societies are located on Sharaqpur Road Lahore, one of the city's important arteries. It is developing as the second-largest hub of modern housing societies. Many of the well-known projects like Al-Noor Orchard, Omega Residencia, Al-Rehman Garden Phase 7 are located.
It would be nothing wrong to say that Sharaqpur Road offers a wide number of opportunities that have made it difficult to choose the best one. Today, in this latest blog, we will share the details for the best housing societies on Sharaqpur Road, ideal for residence and investment.
Top Housing Societies on Sharaqpur Road Lahore
As mentioned above, there are many housing societies that you can consider for residence and investment at this place. However, the two top, well-known, and highly beneficial are:
Al-Rehman Garden Phase 7
Al-Noor Orchard Lahore
Both these societies are located at the same location/opposite to each other and offering useful properties.
Al-Rehman Garden Phase 7 is recently launching a new phase of this society but completely approved by LDA. Offering plots on installments, it's a high-standard development with an abundance of facilities. Al-Rehman Garden properties for sale are always high in demand because of the developers' good reputation and their excellent work.
On the other hand, Al-Noor Orchard Lahore is a project by the Jalil Developers brilliantly developing this society. Currently comprising five blocks, Al-Noor Orchard has announced possession in Block A and Block B. The balloting of the properties in Block C and Block D is completed. Moreover, the properties for sale in West Marina Block are high in demand. Offering huge potential, this society is developing as per the latest standards of developments.
Which One is the Best?
The location distance between both societies is only half a kilometer. Even the boundaries of both societies are attached. These societies have huge competition with each other that will ultimately benefit the investors. The properties for sale in both these societies are good. You can prefer buying in any of their blocks as per your requirements and budget.
You can invest in West Marina Block to earn handsome returns on investment. Also, you can choose the Phase 7 properties of Al-Rehman Garden, where the possession is already available. Preferring one society over other is not possible. Both have their own standards and attractive features. However, if you are still confused about deciding between, please contact us for a detailed investment analysis!
Please contact Universal Property Network  For More Information click here or visit our youtube channel further assistance