Build A House In Bahria Town Or Buy It? Let's Discuss
by UPN
February 11, 2020
0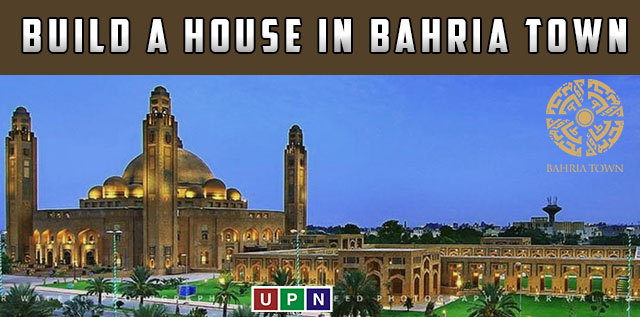 Build A House In Bahria Town
It is the heartiest desire of every homemaker to live in a place that totally suits his preferences. While choosing the right place to live peacefully in Lahore, the buyer's first choice is always Bahria Town. However, many people consider constructing their own home while others like to buy ready to live houses for sale. Different things matter while taking this decision but one of the most important question is whether to build a house in Bahria Town or buy it?
Yes, choosing one between these two is quite difficult so, let's find out the answer together!
 Important Factors to Keep In Mind
It does not matters that you desire to live in Bahria Town but still, you will always be in the search of a house that suits your needs and budget. Again the question is the same, which is House Construction in Bahria Town or to Buy a House for Sale?
Here are the major points:
Financing Your New House in Bahria Town
Buying a house for sale is huge property investment in Bahria Town. Fortunately, different banks are offering several home financing schemes in almost all the sectors of Bahria Town that allow people to purchase their desired properties via loan. So, if you have found your dream home in Bahria Town then you may require a single loan.
However, if you're planning to build a house, and looking to contact House Builders in Bahria Town, then you may have to request for two loans.  The first loan will help you to buy the plot and the second for construction work.
 But, requesting two loans instead of one may take longer and require more resources.
Bahria Town Construction Cost – A Comparison
It is a well-known thing that many most of the people in Pakistan prefer to build a house because it costs less than constructing it. It's been observed that the construction cost of a house could be 20-25% less than the price of a house for sale.
However, some people might have to find a house on rent, while their future house will be built. So, the rental amount is also important to keep in mind while making your decision to construct a house in Bahria Town.
Moreover, setting up a house in an upscale area from scratch could be as expensive as buying a constructed house in an affordable locality.  
For example, the construction cost of 10 Marla house in Bahria Town will cost you around 80 lacs to 90 lacs. But first, you will also find a plot for the house construction. The average price of 10 Marla plots in Bahria Town is 80 lacs. So overall, a 10 Marla house will cost you around 1.60 crores to 1.70 crores after construction. However, there are many luxurious, beautifully constructed houses that are already available in Bahria Town at affordable prices.
Convenience or Customization, What You will Choose?
Among the decision of either to build a house or to buy a house in Bahria Town, a lot of people find it more suitable to buy an already constructed house. Actually, they prefer it because they want to immediately shift in their new home. In addition, these constructed houses are most beautifully designed and have well-built interiors and exteriors.
On the other hand, a lot of people while shifting in Bahria Town might want to customize their dream home according to their needs and requirements.
Value of a Property
Of course, the newer will be the house, the greater will be its value. It is a really important thing to consider before you buy or build a house in Bahria Town. A recently built house usually comprises of the latest features and will have impressive Bahria Town architectural design; therefore, the majority of buyers preferred it.
So, if you are constructing a house on the 10 Marla plot where no population, you may save some amount through its plot.  However, if the available house is located in a well-populated area, you will find it more expensive.
Conclusion:
Once you have gone through the important factors about your decision whether to build a house in Bahria Town or buy it? It will be easier for you to decide which option suits you the most. But while making a decision, it will be good to maintain a balance between your budget and lifestyle requirements.
Stay updated with Universal Property Network!