Capital City Lahore Booking Details, Plots and Payment Plan
by UPN
February 8, 2018
0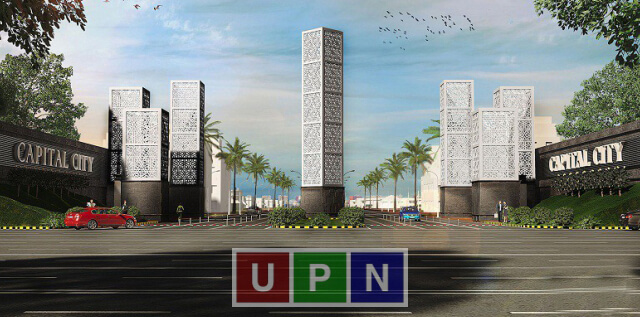 For a vast majority of people residing in areas alongside GT Road, Capital City Lahore is going to offer high standard lifestyle combined with affordability. Featuring state-of-the-art facilities and modern living amenities, this upcoming project will bring a paradigm shift in living standards. For the people of this region, lifestyle housing and community living was long awaited and it's a dream come true for them. Ideal for long-term investment and residency, Capital City is in pre-booking phase and will be officially launched in March 2018.
Capital City Lahore – Location
Capital City Lahore has a premium location with all main junctions leading to the city are accessible in few minutes. Located at Kala Shah Kaku GT Road Lahore, Motorway and Shahadra are just 5-10 minutes distance from it. Lahore Ring Road is also in approach which will take you to the airport in no time. This region is going to be focused in future as government approved projects for ease in commuting like Lahore Eastern Bypass, Elevated Express Way Shahadra, Lahore Sialkot Motorway and Metro Bus Extension are in the pipeline.


Capital City Lahore Features
Capital City Lahore will provide an absolute amazing experience of elevated lifestyle with top-class features.
Underground Electricity
Gated Community for Top Notch Security
Educational Block
State-of-the-Art Hospital (Modern Equipped)
Grand Jamia Masjid
Shopping Mall
160ft wide Main Boulevard
Club & Community Centre (Restaurants, Banquet Halls, Cinema)
Jogging Track
Best Town Planning
Capital City Lahore Booking Details
Since it has expansion up to 300 acres so far , Capital City Lahore offers residential plots in eight cuttings i-e 4 Marla, 5 Marla, 6 Marla, 8 Marla, 10 Marla, 12 Marla, 16 Marla and 24 Marla. Apart from residential, it also offers 2 Marla and 4 Marla commercial plots.
For residential plots, booking starts with 25% down payment while the ration is slightly up in case of commercial plots. Both residential and commercial plots are available at extremely affordable payment plan with high-end amenities.
Capital City Lahore Plot Prices with Payment Plan
The residential plots are available at 3 years payment plan with 36 monthly and 6 half yearly installments along with amount payable at balloting. Commercial plots are available at 9 Monthly installments and some amount is payable on allotment after 90 days.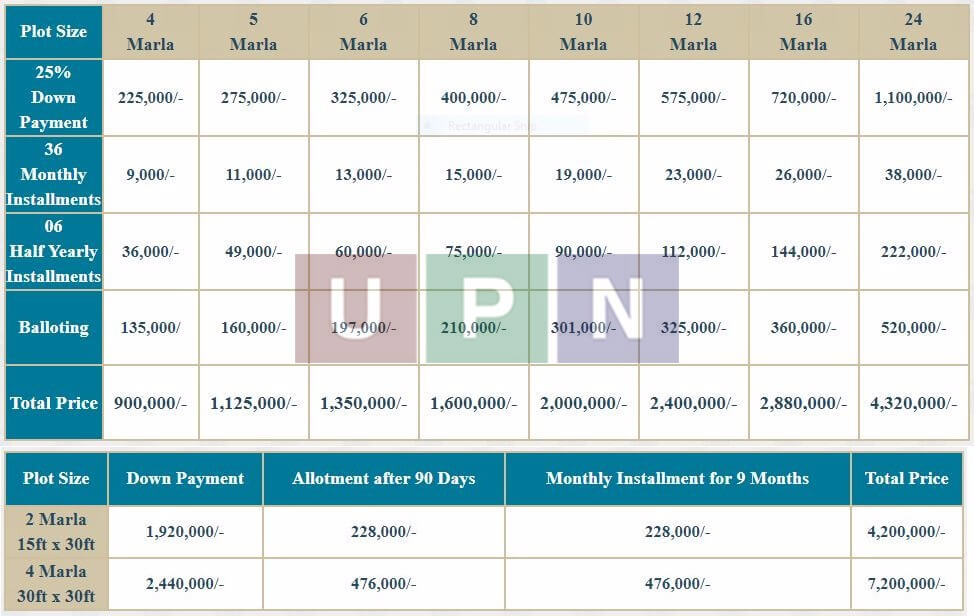 Capital City Lahore Development & Map         
Development on the site of Capital City Lahore has just started but it is on initial stages. Since it is a huge piece of land, it will take years to develop and bring these plots on ground. Balloting of residential plots and master plan map will be released only after then, but for long term, it is the most affordable option in the entire zone.