Capital Smart City Islamabad- Villas on Installments
by UPN
July 3, 2020
0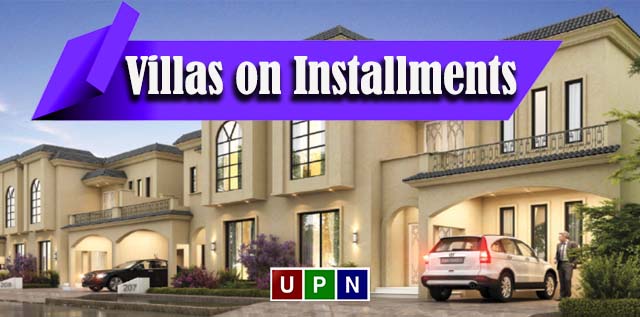 Capital Smart City Islamabad is now offering you a smart and secure investment opportunity by providing villas on installments. These are innovative style, advanced features living villas that you be your dream home soon. Capital Smart City Smart Villas is Pakistan's top-class project developed on excellent and creative ideas. Any once can choose these Villas on installments either for business, investing, or living as it is the right solution to all your needs.
Smart Villas for Sale in Capital Smart City Islamabad
These are uniquely designed, well-constructed villas available in different styles and sizes. Capital Smart City Islamabad villas on installments are specially offered for those who want to maintain their living standards high and enjoy each second of their life while surrounded by excellent amenities. Smart Villas are available in the following sizes:
5 Marla Smart Villas
7 Marla Smart Villas
10 Marla Smart Villas
12 Marla Smart Villas
1 Kanal Smart Villas
Villas Location, Accommodation, and Styles
5 Marla Smart Villas are developing on the 125 sq. yards plots of Overseas and Executive Blocks. These Villas on installments are available in three elevation designs:
Mediterranean
Georgian
Contemporary
Also, you will have an option to choose a 3 bedroom villa or 4 bedroom villa as well.
5 Marla 3 bedroom villas are covering an area of 1850 sq. ft. whereas 4 bedroom villas will cover an area of 2050 sq. ft.
7 Marla Smart Villas are also located in Executive Block. Like the 5 Marla villas, these 7 Marla villas will also come in three different exterior and interior designs.
These 7 Marla villas for sale on installments will feature 4 bedrooms. These villas will have one bedroom on the ground floor and three on the first floor.
10 Marla Villas in Capital Smart City is located in Overseas District 1. Also, some of these villas are located in Executive Block. Multiple floor plans are offered for the ease of customers. These villas will be available with 4 and 5 bedroom accommodations.
Executive Block is also featuring the best 12 Marla villas for sale. These villas are best for one to two families. Spacious rooms and the extensive car parking are the two main attractions of these villas. Also, these are available with multiple floor plans. Like 10 Marla villas, these 12 Marla will also build up with 4 and 5 bedrooms.
1 Kanal villas for sale on installments are located in Overseas District 1. Also, two different options of 5 bedrooms and 6 bedrooms are available. Moreover, different floor plans are also making them best to invest.
Limited in numbers but 2 Kanal Villas are also available for sale. These are ultra-luxury homes with three different options available, i.e 5 bedrooms, 6 bedrooms and 7 bedrooms villa.
Booking and Prices of Villas on Installments
Booking of these villas is starting with a 10% down payment. The remaining amount will be payable in 3-year installments.
The prices and the complete payment plan details are:
Stay Updated with Universal Property Network!
Check out our site for more detail. Latest News