Commercial Investment in Bahria Orchard Lahore All Phases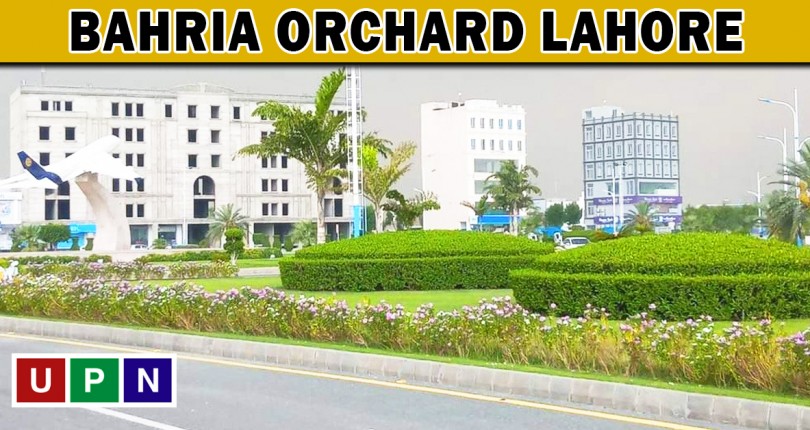 Bahria Orchard Lahore is a luxurious but budget-friendly development by Bahria Town Pvt. Ltd. It is a beautiful housing project and has a lot of commercial investment opportunities. It's a project by the top developers of Asia who had perfectly planned it with many commercials. There are proper commercial projects in Bahria Orchard Lahore as well as there are specific commercials in every block.
These commercials in Bahria Orchard Lahore perfectly facilitate its residents as well as provide the best business and investment opportunities. Buying in these commercials of Bahria Orchard Lahore is good for capital growth, business purpose, and rental gains.
Today, in this latest blog, we share the complete details of Bahria Orchard Lahore's commercials in all phases. So, if you want to invest in commercials or want to buy residential property near these commercials, this write-up will surely help you make a wise decision.
Learn More: Top Commercial Investments in Bahria Orchard Lahore
Commercials in Bahria Orchard Phase 1
Phase 1 of Bahria Orchard Lahore comprises four main blocks where commercials are available in three of these blocks. The commercials in Bahria Orchard Phase 1 are available in Northern Block, Eastern Block, and Central Block.
Northern Block Commercials
Northern Block offers commercial plots in the sizes of 2 Marla to 5 Marla. There is a main commercial development on these commercials known as Broadway Heights. It's a project by Q-Links Developers and has good commercial activity in their project. The 3.15 Marla commercial plots are also available for sale in the price bracket of 90 lacs. These commercials are good to buy as there is a school operational nearby.
Central Block Commercials
The second-best commercial investment in Bahria Orchard is available in Central Block. It is ideally located block with 4 Marla and 5 Marla commercial plots. More than 80% of families are living there. Banks are operational in these commercials as this block has approval by LDA. The commercial plots in Central Block are available in the price range of 1.50 crores to 2.50 crores.
Eastern Block Commercials
It's the very first block after the entrance from gate 2 of Bahria Orchard Lahore. This block Is offering 5 Marla commercials and 2 Marla sector shops. The plot prices are ranging between 1.50 crores to 2.20 crores. Similarly, the sector shops are available in the bracket of 80 lacs. Also, there is a good commercial in Bahria Orchard in 2 Marla commercial plaza by Q-Links Developers. These plazas are available in 95 lacs along with a flexible payment plan.
Commercial in Bahria Orchard Phase 2
It is also a well-developed phase of Bahria Orchard Lahore. The commercial plots for sale in Phase 2 are available from OLC-A Block to L, M, N Blocks. There are almost 12 blocks with commercial in Bahria Orchard Phase 2.
E Block
This block offers 5 Marla and 4 Marla commercials available on 200 ft. wide and 120 ft. wide roads. The prices of plots are ranging between 1.40 crores to 1.70 crores depending on the location. Also, one of the quarterly installments of these commercials is remaining. That is another plus point for investment.
C Block
It is one of the main blocks of Bahria Orchard Lahore. C Block holds importance because of the development of Bahria Town Head Office. It is offering 2.5 Marla, 4 Marla, and 5 Marla commercial plots. The commercial in Bahria Orchard is available in the price range of:
2.5 Marla: 85 lacs to 1 crore
4 Marla:2 crores
5 Marla: 2.50 crores
These commercials are good to choose from to meet all your commercial investment needs. Prices are control and attractive.
D Block
This block is developed with Awami Villas, where a large number of families are living. D Block is featuring good price commercials. These are 1.33 Marla commercial plots available in the price range of 75 lacs to 90 lacs. Construction on these plots is moving at a satisfactory pace.
Soon new commercials are launching in E, F, and G Block.
K Block, L Block, and M Block
These are new blocks of Bahria Orchard Phase 2, offering 5 Marla commercial plots in installments. Commercials in K, L, and M Block are available for 1.50 crores. Booking starts with 40 lacs only. These commercials are offering ease of payment and good ROI. Even some of the plots are available in the price range of 1.60 crores to 1.70 crores.
Commercials in Bahria Orchard Phase 3
Launched in 2016, Bahria Orchard Phase 3 is offering a commercial of 8 Marla and 10 Marla. The booking prices of these plots were 2 crores and 3 crores. Currently, the prices of these commercials are the same as the launching prices. These commercials will take time to develop but will surely return you with good profits.
Commercials in Bahria Orchard Phase 4
It is another mega housing project in Lahore. Bahria Orchard Phase 4 is offering commercial plots of 5 Marla and 8 Marla. Moreover, there are some big commercials available in 32 Marla, 50 Marla, and 2.5 Kanal. All these big sizes of commercials are available for commercial malls and mix-use high-rise developments.
Many mega projects like Orchard Mall and Times Square Mall are developing in Bahria Orchard Phase 2. Commercials in Bahria Orchard are attractive to buy in both of these malls. You can buy several sizes of shops and apartments in installments.
The launching of bigger sizes of commercials as well as the speedy development of ongoing projects is improving the overall market of Bahria Orchard Lahore Phase 4. Currently, 5 Marla commercial plots are available in the minimum price range of 1.35 crores. Also, you can buy 8 Marla commercials in the price range of 2 crores to 3 crores. The demand for commercial in Bahria Orchard G1 and G2 Blocks is very high.
Conclusion
Commercial investment in Bahria Orchard Lahore all phases come with bundles of benefits. These commercials are available in several sizes and different categories. You can buy shops, apartments, plots in a different location as per your budget and requirements. Undoubtedly, all these commercials are good to choose from, and we suggest buying them.
Contact us for further assistance.
Please contact Universal Property Network  For More Information click here or visit our youtube channel further assistance