Top Commercial Investments in Bahria Orchard Lahore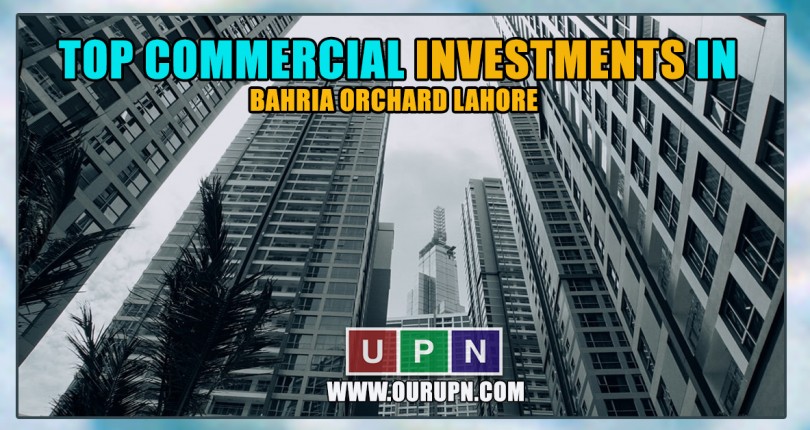 Buying a commercial property in Lahore can be highly profitable when appropriately invested. There are numerous options available to make commercial investments, but Bahria Orchard Lahore provides you with the best. Opportunities are available in plots, constructed plazas, shops and hotel apartments. In other words, you will find a wide range of attractive commercial properties for sale in Bahria Orchard Lahore. Indeed, by offering all these options, Bahria Orchard Lahore is excellently fulfilling modern investors' commercial investment needs.
But what are these options? Which property is more profitable? How can you choose the right one for you? If you have these questions in your mind, then don't be curious or worried! We are here with the complete details of the top commercial investment options available for you in Bahria Orchard Lahore. Check them below:
Commercial Plots in Bahria Orchard Phase 2
Are you looking to buy the best commercial plots on installments in Bahria Orchard? The plots that are located ideally and available at the best prices? Do invest in the 4 Marla commercial plots of OLC B Block. These plots are launched a few months ago at the total cost of 1.30 crores. Booking starts with 45 lacs while the remaining amount was payable in 1-year installments. However, one installment of the plot, which is 21 lacs 25 thousand, is also paid. So, you will have to pay the booking amount + one installment + the own price.
4 Marla commercial plots of OLC B Block are easily accessible from the Gate No: 1 of Bahria Orchard Phase 2 on Main Raiwind Road.
Commercial Plazas in Bahria Orchard Phase 1
If you are interested in investing in the best constructed commercial property, you can confidently buy 2 Marla commercial plazas. These are recently launched constructed plazas deal offered in Eastern Extension of Bahria Orchard Phase 1.
These 2 Marla Eastern Commercial is developing in the proximity of the best villas for sale in Bahria Orchard. These double-storey plazas are available on booking. The total price of a 2 Marla plaza is 89 lacs. You can book your plaza with 29 lacs only. The remaining amount will be payable in 3 years installments.
Undoubtedly, these are the best commercial plazas to run a successful business and to earn a high rental income.
Shops and Hotel Apartments in Bahria Orchard Phase 4
The demand for shops and apartments in Lahore is continuously increasing. If you are also looking for that type of property, then move to Bahria Orchard Phase 4. The best shops of different sizes are available for sale in Orchard Mall Lahore and Times Square Mall and Residencia.
The development work of Orchard Mall is near completion and possession will be available in a couple of months. But still, there are many options available on installments. On the other hand, the same kind of shops on installments are offered in Times Square Mall and Residencia, but this project is currently at its initial stages.
Moreover, Orchard Mall Lahore, located ideally near the entrance of Phase 4, also offers hotel apartments. Buying in these apartments can be highly beneficial to earn handsome rental income.
All these above-discussed options are good to choose. Your investment will be secure and return you with huge profits. But choosing the one between them depends on your choice and requirements.
Do contact  Universal Property Network 
For More Information click here or visit our youtube channel further assistance