Cornerstone School New Lahore City Campus – Latest Update
by UPN
March 30, 2018
0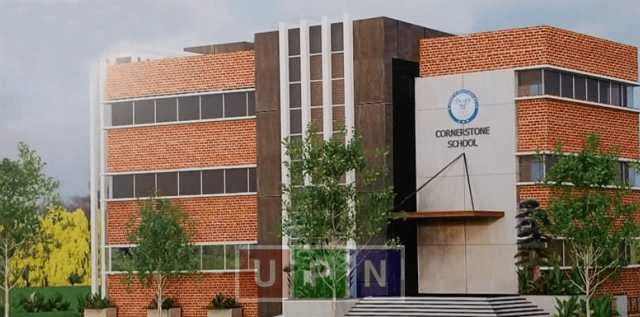 New Lahore City is aimed at featuring a comfortable environment for residents where all standard facilities will be available. Among all other amenities required in a high standard community, educational institutions are on top. The society administration is committed to provide all such amenities like quality educational institute, shopping mall and other recreational opportunities. Recently ground breaking ceremony of Pearl Mall was held and also Cornerstone School is in full swing.
Cornerstone School Development at New Lahore City Site
The ground breaking ceremony of Cornerstone School, New Lahore City Campus held few months back and now development is undertaking. The working is underway at this side at steady pace and it seems like this project will be wrapped up quickly. New Lahore City administration had dedicated 23 Kanal premium land free of cost for this purpose as their social responsibility. Their contribution will be larger benefit of the nation and will serve the new generation here.
About Cornerstone School
Project of IBADAT Educational Trust, University of Lahore (UOL), Cornerstone School New Lahore City Campus will have state-of-the-art infrastructure. Students from Pre-School level to O' Levels will be able to seek quality education in future here. The first phase of Cornerstone School till Grade VIII (middle section) will start enrollment of students by this September. The second phase will be completed later management of University of Lahore has not given a particular timeframe for this.
Cornerstone School Education & Other Facilities
The campus of Cornerstone School will be equipped with educational and various other facilities. It will feature Information and Communications Technology (ICT), a library and well trained, highly qualified teachers. A wide range of sports facilities including indoor gym and playing field for different games will be part of it. Above all, this campus will groom students as per the latest challenges of practical life ahead.
Special Discount for Children of NLC Residents/Employees
Good news for New Lahore City residents and employees they will be offered special discounts on enrollment of their children.
For more information and latest updates, please keep visiting Universal Property Network (UPN).