1 Kanal Plots For Sale in Bahria Town Lahore – Perfect For Accommodation
by UPN
March 27, 2018
0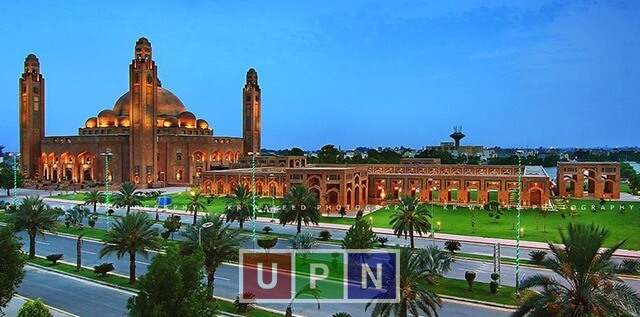 Bahria Town Lahore plots offer buyers a superior choice of residences nested in the suburbs of Lahore in a luxurious environment. 1 Kanal Bahria Town Plots are perfect to build a lavish accommodation and there are several ideal locations in Bahria Town Lahore for that purpose. With world-class facilities like Bahria Cinema, Jamia Mosque, top notch security, underground electricity and wildlife park, Bahria Town Lahore has already become a preferred destination for high-end buyers.
Bahria Town Lahore Plots
Although there are smaller pockets of 1 Kanal plots in established sectors of Bahria Town Lahore, but it is highly advised that you opt for new developed blocks. Prices are not only reasonable in these blocks, but you will have a wider choice of plots to choose from based on the location. Nishtar Block, Tipu Sultan Block and Tauheed Block are perfect for buyers who are interested in 1 Kanal Bahria Town Lahore plots.
Nishtar Block – Bahria Town Lahore Plots
Fully developed plots are available in Nishtar Block of Bahria Town Lahore along with possession. Construction on few homes has also commenced in this block. Consisting entirely of 1 Kanal plots, Nishtar Block is situated pretty close to Eifel Tower and upcoming Bahria Theme Park. Plots prices range between Rs. 13,500,000 to Rs. 18,000,000 in Nishtar Block
Tauheed Block – Bahria Lahore Plots
These 1 Kanal Bahria Town Lahore plots are perfect for buyers that can wait to build their new homes. For investment purposes as well, these 1 Kanal Bahria Lahore plots are terrific. Semi developed plots are available for sale right next to Eifel Tower of Bahria Town Lahore. 1 Kanal plots prices in Tauheed Block varies from Rs. 8,300,000 to Rs. 1,100,000.
Tipu Sultan Block – Bahria Town Lahore
Fully developed 1 Kanal plots are available for sale in Tipu Sultan Block. Although, located far from the entrance of Bahria Lahore, but Tipu Sultan Block is situated in proximity of some amazing facilities like Arena Bahria Lahore and a large Food Court. Once the accommodation  will reach saturation in Tipu Sultan Block, it will become center of family friendly activities. Plots prices in Tipu Sultan Block for 1 Kanal plots is in the range of Rs. 9,900,000 and Rs. 12,000,000.
All the plots and blocks mentioned above are perfect not only for building your future residence but for short-term investment as well. Construction on homes is going to speed up in next 6-8 months in these blocks that will surely result in sizeable increment of plots prices. Buy a plot now in any of these blocks and earn handsome ROI in coming months. There are several blocks with prime location 5 Marla plots and 10 Marla plots, if you are looking something much more economical.
If you are interested in buying 1 Kanal plot in any of the above mentioned blocks or any other location of Bahria Lahore, then please contact Universal Property Network. We are authorized dealers of Bahria Town Private Limited.