Cosmetic Planet – Bahria Orchard Lahore Phase 4 – Complete Details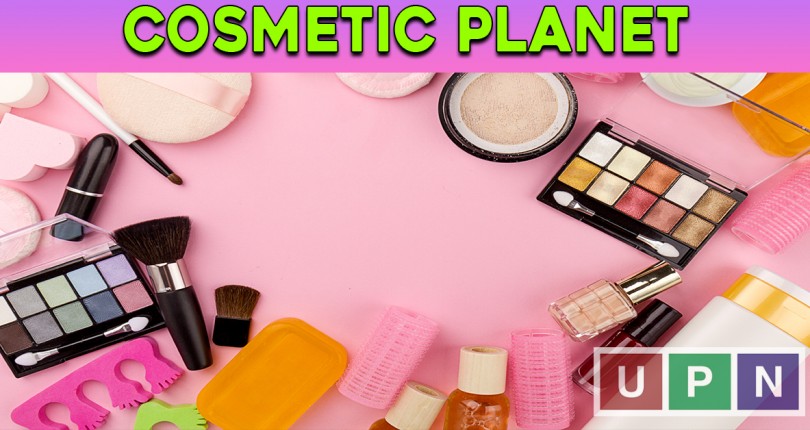 Cosmetic Planet Bahria Orchard Lahore is a new addition to the unique and modern projects in Lahore. Launched at the prime location of Main Raiwind Road in Times Square Mall and Residencia, Cosmetic Planet is a first of its kind market in that locality. Undoubtedly, there are several cosmetics shops in the proximity but not a market with all the brands available under one roof. It's a complete cosmetic market where all the well-known brands like Musarat Misbah, Huda Beauty, Kashee's, Loreal and many more will be available.
Not only this, but it's a good opportunity for people who want to open their beauty or laser clinics in Lahore. This Cosmetic Planet is completely dedicated to cosmetic products and services.
Cosmetic Planet and the Beautiful Ladies
It's a unique project that will surely attract the beautiful ladies living nearby. Makeup is an essential need of the girls and women of this modern age. It is used to enhance appearance and work as an aid helping build up self-esteem and confidence. No doubt, women are always beautiful, but makeup further defines their beauty and make them look more attractive. So, the development of this project will benefit them, and a huge footfall is expected.
But this project is not only attractive for girls and women but also to investors.
Cosmetic Planet and I
This project is a golden opportunity for buyers and investors. Cosmetic Planet is lying on the first floor of Times Square Mall and Residencia, an iconic development in Bahria Orchard Lahore. It's a thoughtfully planned, brilliantly project by the Sheranwala Group. Its developers are maintaining a good reputation as they have already delivered several projects in Lahore. Moreover, the properties for sale in Times Square Mall and Residencia are high in demands. Now the launch of Cosmetic Planet will surely increase the worth of properties available for sale in it.
Cosmetic Planet Times Square Mall is featuring shops of several sizes. You can buy your desired size of shops at very reasonable prices.
Cosmetic Planet – Prices and Payment Plan
The shops for sale in Cosmetic Planet are launched at affordable rates along with an easy installment plan. The shops located at the back are available at the launching prices of 23,000/- per square yards. Moreover, the shops at the front are available at the price of 27,000/- per square yards.
For example, a shop of 300 sq yards will cost you around 70 lacs – 80 lacs.
The booking of the shops is starting with a 20% down payment.  Also, the remaining amount will be payable in 4 years easy installments.
Cosmetic Planet – Discounts and Rental Income
The shops for sale in Cosmetic Planet are good to purchase in installments. But on making the full payment of your shop, you will get a 10% discount from the developers. This lump-sum payment of your property will also benefit you in the form of rental income. Yes, Sheranwala Group is offering the 6% guaranteed rental income on the purchase of shops on full payment.
So, those searching for safe investment to generate good rental income can invest in Cosmetic Planet Shops in Bahria Orchard Phase 4.
 Times Square Mall and Residencia – Overview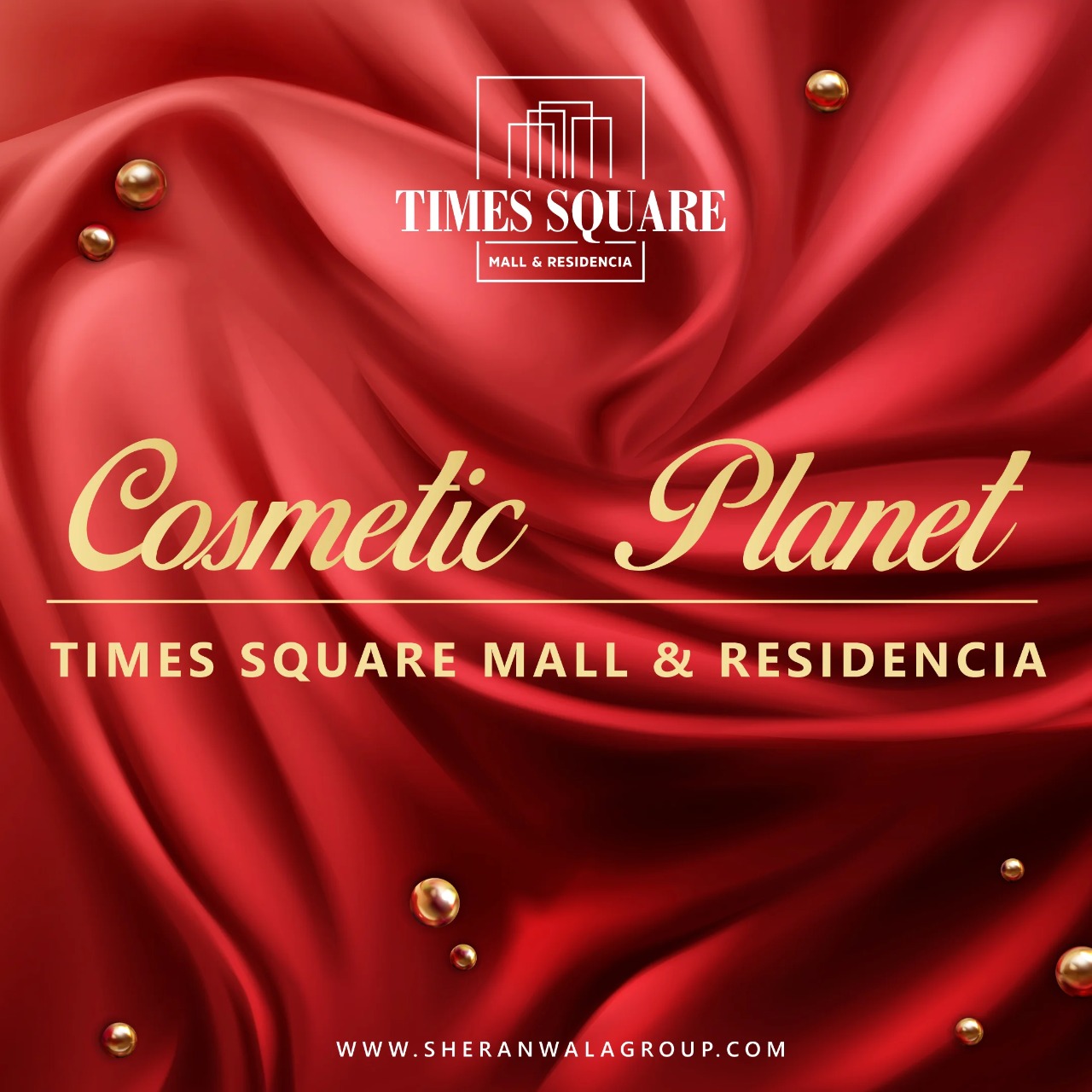 It's an exclusive, high-rise building project in Phase 4 of Bahria Orchard Lahore. Launched around six months ago, it's a developing project located ideally. Enjoying easy connectivity to Main Raiwind Road, Times Square Mall and Residencia is a project by the Sheranawala Group. It features:
Several Brands Outlets at the Ground Floor
Cosmetic Planet Shops on the First Floor
The Second Floor have the Brands Outlets
While the remaining floors are offering apartments in the sizes of:
1 Bed Studio
1 Bed Apartments
2 Bed Apartments
3 Bed Apartments
4 Bed Penthouses
Booking of all these properties starts with a 20% down payment and remaining in easy installments. Moreover, there is a discount of 10% on full cash payment.
Investment in Cosmetic Planet Bahria Orchard Lahore Phase 4
Buying shops in Cosmetic Planet launched in Times Square Mall, and Residencia is profitable for:
To make a safe and secure investment for investment returns
Invest is beneficial to run a successful cosmetic business/clinic/services centre
To generate handsome rental income
Currently, the prices are low, but once the development work completes and it gets operational, rates will surely increase to double.
So, don't miss out on this ideal investment opportunity and book your shop today by contacting us on the given mediums below!
Please contact Universal Property Network  For More Information click here or visit our youtube channel further assistance