All About DHA Phase 9 Lahore and It Importance
by UPN
April 21, 2021
0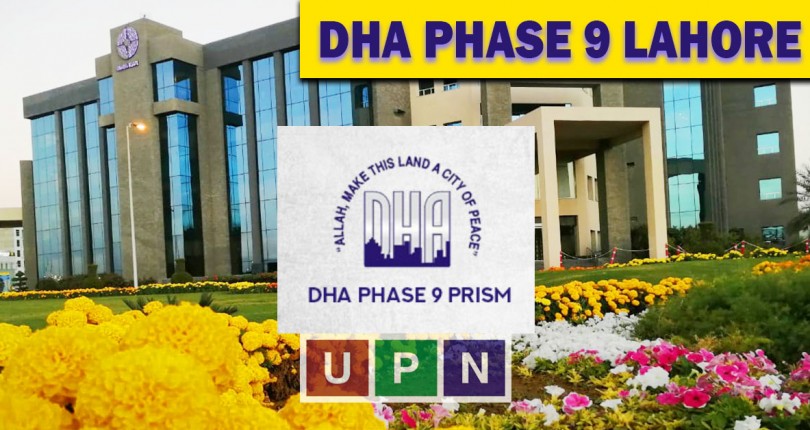 DHA Phase 9 Lahore is one of the beautiful phases of DHA housing societies in Lahore. Also known as Shuhda Town, it is a properly developed community. First launched to facilitate the families of Shahuda of Pakistan, later open for the general public. Comprises of five blocks, A Block, B Block, C Block, D Block, and E Block, features both residential and commercial properties.
DHA Phase 9 Town Lahore offers residential plots in 5 Marla, 8 Marla, and 10 Marla. Also, the commercial plots are available for sale but not on-ground.
DHA Phase 9 Town is one of the attractive and important phases of DHA in Lahore. It is located ideally and connected/access to other phases of DHA Lahore. This phase is also being popular for the affordability factor. Moreover, it offers all the living facilities in it such as public transport, mosques, educational institutes and banks. Additionally, the prices of the plots are reasonable. Let's have an overview of these facilities and the prices in details:
Public Transport in DHA Phase 9 Town
DHA Phase 9 Town is perfectly located that its residents can enjoy easy access to public transport. They can benefit from all modes of transport available on Bedian Road, Ferozpur Road and Ring Road Lahore. Also, app-based transport like Careem and Uber are available there.
Markets in DHA Phase 9 Town
The commercial sector OF DHA Phase 9 Town is not yet developed. It will take time for the shops, grocery and malls facilities to come there. However, DHA Phase 9 Town residents can visit Block C, where Shoppers Delight and Askari Departmental Store is operational.
Additionally, its residents can benefit from the markets located in the neighbourhood societies like Askari Sector A Market, Y Block Market in DHA Phase 3 and Rehman Market in Rehman Pura Lidher and Madina Market Leel Town.
Mosques in DHA Phase 9 Town
Every block of DHA Phase 9 Town is featuring several sizes of mosques. The largest mosque of the society is located in Block E that is spanning over 6.1 Kanal. Similarly, Block A features a beautiful mosque covering 5.8 Kanal of land. Apart from these, the mosques of DHA Phase 6 are also easily accessible.
Educational Institutes in DHA Phase 9 Town
The master plan of DHA Phase 9 Town shows that a large land area is reserved for schools, colleges, and universities. Army Public School's branch will be developed in Block D and another school branch in Block C. However, the DHA Phase 9 Town residents can admit their kids in the schools of Askari 11 located at a short distance. The higher education institutes are also located at a few kilometres distance.
Prices in DHA Phase 9 Town
The residential plots of 5 Marla, 8 Marla, and 10 Marla are available for sale in DHA Phase 9 Town. The latest plot's prices are:
5 Marla: 65 lacs to 85 lacs
8 Marla: 1 crore to 1.25 crores
10 Marla: 1.50 crores to 1.70 crores
Importance
DHA Phase 9 Town holds importance because of its prime location. It is easily accessible as well as interlinking to the several other phases of DHA Lahore. Most importantly, it is offering the high in demand sizes of residential plots with affordability. Overall, this society offers a golden chance for those who want to enjoy the high standards of living of DHA Lahore.
The property prices are affordable but soon going to increase with the availability of gas and the possession of the remaining plots. So, don't wait and invest in DHA Phase 9 Town today!
Please contact Universal Property Network  For More Information click here or visit our youtube channel further assistance