Why DHA Commercial Broadway Plots Are Profitable At this Moment?
by UPN
March 18, 2018
0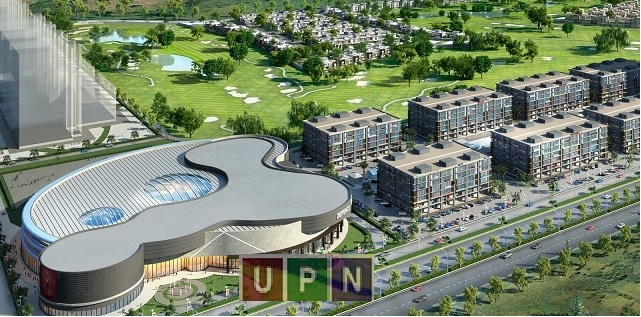 DHA Commercial Broadway plots are perfect for investors who are interested in a commercial project of DHA Lahore. These commercial plots not only have an amazing location right next to Lahore Ring Road, but the plots prices are also reasonable when compared to other commercial projects situated nearby. Development is fully complete and possession is also available. It means you can start construction on a plaza of your own in this prime location commercial hub of DHA Lahore.
Read below the details of all the reasons that make DHA Commercial Broadway plots, first choice of any investor who wants to invest in a commercial property of Lahore
DHA Commercial Broadway Plots Prices
Plots prices for DHA Commercial Broadway are its prominent aspect. 4 Marla and 8 Marla plots in Commercial Broadway are much economical as compared to nearby situated CCA -1 and CCA -2 commercial plots of DHA Phase 8. The profit margin, just because of price difference, is in excess of Rs. 10,000,000 for DHA Commercial Broadway plots. Plots prices in Broadway Commercial will adjust them self and will match up to those of nearly located Commercial plots of DHA Phase 8 in coming months.
Location of DHA Commercial Broadway Plots
DHA Commercial Broadway Plots enjoy easy approach from Lahore Cantt and Lahore Ring Road. Customers and shoppers from all around Lahore will be able to easily approach the commercial properties of DHA Commercial Broadway. Ferozepur Road, G.T. Road and Raiwind Road is just at 15 minutes drive from DHA Commercial Broadway, thanks to high-speed corridor nature of Lahore Ring Road. DHA Phase 6 and DHA Phase 8 are also situated near to this commercial hub and it will take no more than 5 minutes to the residents of DHA Phase 1-Phase 5 to travel to DHA commercial Broadway.
Commercial Hub of Northern Lahore
A large Joint Venture project is already under-construction near the main entrance of DHA Commercial Broadway. Several banks are going to open their regional offices in DHA Commercial Broadway in coming months. Construction on Multiple 4 and 8 Marla commercial plots has already finished. The entire project is on the verge of being transformed into a huge commercial hub for nearby settled residential projects. These activities make DHA Commercial Broadway an ideal spot for investors.
If you want to take up accommodation near DHA Broadway commercial, then there are several blocks in DHA Phase 6 that are perfect for this purpose. Short-term investment options are also available in residential blocks of DHA Phase 8.
For further updates regarding DHA Lahore, please sign up for our free newsletter