DHA Phase 8 Plots – Where to Invest For Handsome Profit?
by UPN
March 7, 2018
0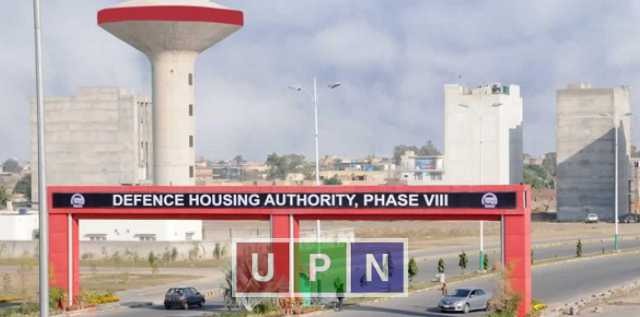 DHA Phase 8 plots provide a unique investment opportunity for investors. On one hand, they are slightly expensive than overall property rates of Lahore elsewhere. But when it comes investor-friendly features like available possession, direct approach on to Lahore Ring Road and trademark lifestyle of DHA Lahore, DHA Phase 8 plots become the most ideal options to earn amazing profits in short-term.
Development in DHA Phase 8 is fully complete and all the plots are available with possession. Majority of DHA Phase 8 plots are in 1 Kanal category, so it means that investors will have a level playing field. There are no litigation issues in DHA Phase 8 plots, which means that your investment will be entirely secure. So now that you have been informed about the profitable nature of DHA Phase 8 plots, let us tell you the best options or blocks that are most worthy of your investment in this phase.
W Block – DHA Phase 8 Plots
Right now, W Block is the hottest block for all the investors who are looking to buy DHA Phase 8 Plots for guaranteed returns. It is located just across the road from DHA Phase 6 where accommodation status is reaching saturation. Lahore Ring Road interchange is also just 2 minutes away from this block. 1 Kanal plots in W Block are available in the range of Rs. 22,500,000 to Rs. 27,500,000
T Block – DHA Phase 8 Plots
This is the 2nd preference of buyers who are interested in DHA Phase 8 plots. Construction has already commenced on few plots of T Block. It is situated adjacent to W Block and faces DHA Phase 6 Main Boulevard. Plot price range for 1 Kanal plots in this block is Rs. 14,500,000 – Rs. 23,000,000.
V Block
V Block in DHA Phase 8 is not only located next to Lahore Ring Road but it is closer to Commercial Broadway as well. But it is slightly away from Phase 6 Main boulevard, that's why prices are slightly lower here. 1 Kanal residential plot in V Block of DHA Phase 8 is available at Rs. 13,700,000 – Rs 24,000,000 price range
S Block
Now S Block might be slightly away from the Commercial Broadway or Lahore Ring Road interchange next to DHA Phase 6, but this block has direct approach on to the Barki Road. You cannot only travel easily to Airport Chowk from here but can travel via Lahore Ring Road as well. Prices for 1 Kanal plots in S Block range from Rs. 13,500,000 to Rs. 19,000,000.
All of the above mentioned blocks are ideal for short-term investment. If you are looking to make a long-term investment, DHA Prism 9 plots are more suitable for you. If you want to invest in smaller sized DHA Lahore plots, then you must check out our update regarding DHA Rahbar Plots.
For further updates regarding DHA Lahore or for any other real estate project of Pakistan, please sign up for our free newsletter.