DHA Lahore Phase 7 Block P – Right Choice for Investment and Living
by UPN
March 1, 2018
0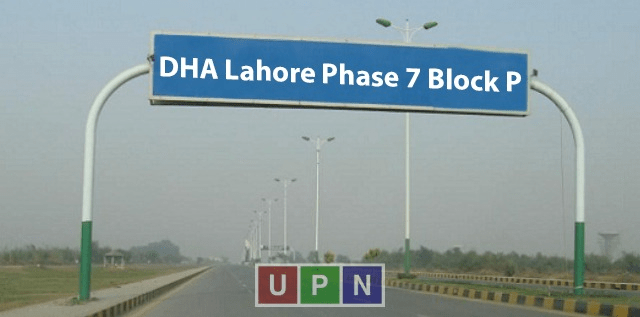 In DHA Lahore Phase 7, blocks X, Y and Z attracted a number of buyers for quite some time. Since the balloting in DHA Lahore Phase 7 block P took place, it got attention of investors. Initially, this specific block was labeled and perceived as boundary block but buyers were not much keen to invest in it. Now majority of the buyers have realized that it is quite suitable for investment and living as misconceptions got cleared. Let us review this block and investment aspects thoroughly to see what potential it holds for the buyers.
DHA Lahore Phase 7 Block P Location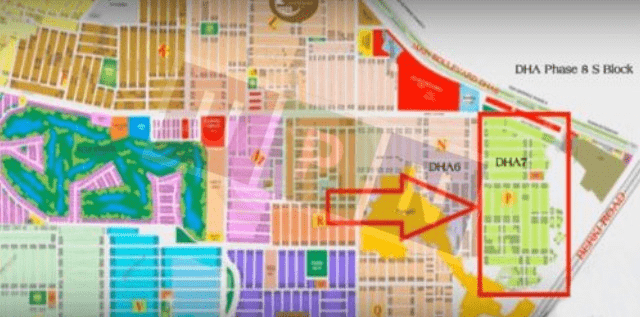 By location it almost seems like a part of DHA Phase 6. Having its front towards Main Boulevard of Phase 6 and on the other side it is adjacent to Phase 6 N Block. It exactly located in between N Block Phase 6 and Barki Road where the prestigious educational institute Lahore School of Economics (LSE) is situated nearby.
DHA Phase 7 P Block Plot Prices & Possession 
DHA Phase 7 is comprised of 1 Kanal plots only and possession is available here. The price of DHA Lahore Phase 7 Block P plots ranges from Rs 110 Lacs to Rs. 200 Lacs depending upon the location.
DHA Phase 7 P Block – Upper Half & Lower Half
As we mentioned earlier about price range of this block, its whole area can be divided in two categories upper half and lower half.
DHA Phase 7 P Block Upper Half – Ideal for Investment & Living
The upper half of this block is the area close to Main Boulevard and here plots are available at the maximum figure given above. However in both cases investment and living, this area is suitable.
DHA Phase 7 P Block Lower Half – Suitable for Residency
The lower half area is close to Pungali Village at the back side and suitable for living. If you have a budget of Rs. 120 Lacs to 130 Lacs, then one must go for this area. However, it won't be much profitable if you're eyeing for investment point of view.
Development and Future of DHA Phase 7 Block P
The construction of homes in this block is underway and in a couple of year it will be equally developed to DHA Lahore Phase 6 blocks. The N Block of Phase 6 and S Block of DHA Phase 8 from across the road are also important for its future.
For more updates and information, please keep visiting Universal Property Network (UPN).