DHA Lahore Phase 8 – Latest Update about Construction of Community Club
by UPN
May 20, 2018
0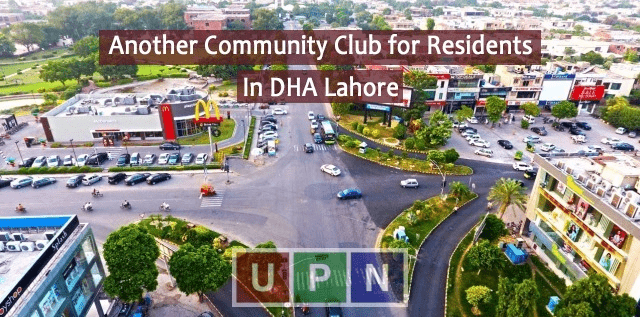 DHA Lahore is one of the most developed residential communities of the country and rightly called pioneer of high-standard housing. For providing top-notch, world class facilities of life at the doorstep, it is dream destination for lifestyle housing. From time to time, its management comes up with innovation and new opportunities as per needs of the residents. DHA Lahore is dedicatedly serving its inhabitants in different domains including education, healthcare, and security while caters entertainment needs of each age group. A new community club is about to open in DHA Lahore which will add more value to this arena.
Community Club in DHA Lahore Phase 8
After successful run of DHA Lahore Phase 4 community club which is continued, the management is about to add one more such facility in its premises. DHA Lahore has constructed a community club in Phase 8 (Ex Park View) for value addition, providing entertainment to all age groups. It will be an incredible addition and much needed for the residents in close proximity. DHA believes for the community to thrive, it is essential for its residents to be able to interact in a comfortable and welcoming environment.
Opening of Community Club in DHA Lahore Phase 8
The construction of this new club has been completed and soon it will be opened for residents. The club services are going to commence right after the inauguration. We cannot confirm at this moment about the opening date and inauguration ceremony, but will keep you posted about this info in future.
DHA Lahore Main Office Timings in Ramadan
In the holy month of Ramadan, DHA Lahore Main Office timings have been revised. As a number customers visit this office on daily basis for various needs, so they can know about the Ramadan schedule here.
All Working Day (Except Friday) = 9:00 AM to 3:00 PM
Friday = 09:00 AM to 12:00 PM
For more updates and latest information about DHA Lahore and its projects, please keep visiting Universal Property Network (UPN).