Al-Kabir Town Phase 2 NOC Approval from LDA – Plots Rates, Location, Booking Details, and Development
by UPN
May 31, 2018
0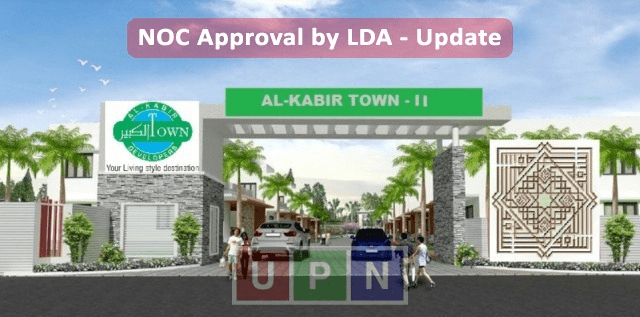 Al-Kabir Town remains in the news quite often for offering new bookings and for other developments and processes going on. Recently, Ali Block map was launched and new deal of Umer Block was announced in Al Kabir Town Phase 2. This time there is an entirely different update from this arena and it is not about development or any new deal. Since administration of Al-Kabir Town was in process with Lahore Development Authority (LDA), the existing and future buyers were waiting for a final breakthrough, and it seems happening in the future. Al-Kabir Town Phase 2 NOC is near approval from LDA we have got an encouraging update for all in waiting.
Al-Kabir Town Phase 2 Technical Approval from LDA
Al Kabir Town Phase 2 has got technical approval from city authority LDA and likely to get complete NOC by August 2018. LDA had issued Preliminary Planning Permission to Al Kabir Town Phase 2's 501 Kanal area in November 2017. The proposed layout plan of the scheme at area measuring 241 Kanals was submitted along with ownership documents. The Revenue Staff cleared the ownership and LDA advertised a public notice in leading news papers dated 17-04-2018 for inviting objections (if any) regarding ownership and directed to contact LDA in written within 15 days.

NO Objections Found
In response to the above mentioned public notice NO objection was received from General Public, so the administration has been granted technical approval for development. Almost 50% of the Phase 2 has got NOC from LDA and the rest of the area will get it most probably in next couple of months or so.
Technical Approval – Development Works Allowed
With this partial (technical) approval, development works going on site of Al Kabir Town Phase has been given a legal stutus. Development activities including sewerage work, electricity installation and now allowed to be carried out in Al-Kabir Town Phase 2, which is great news for all concerned.
We will keep you posted about further developments in this regard. Keep visiting Universal Property Network to get information of latest happenings of real estate.