DHA Multan Latest Development Update – DHA Multan Latest
by UPN
December 14, 2017
0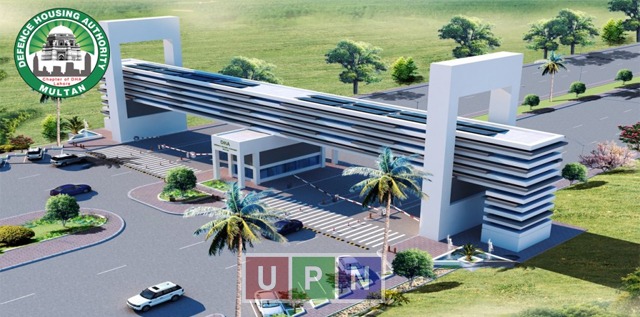 The development in DHA Multan after its booking has been shifted to the next gear now as activities are at full swing there. The market of its plot files has been a bit slow in the recent past but now it might get a lift. This speedy on-ground progress is a positive sign for existing files holders and will also attract more investors in future. DHA management is now fully focused to make it livable by 2019 and paced up development to make it happen. The development work was started on 12th June 2017, this blog covers DHA Multan latest development update.
DHA Multan Latest Development Update                                                        
According to the latest updates, development work is underway in its sectors A, B, C, and D. Since DHA Multan is designed in a way where each sector will be equally equipped with standard facilities, so development is going on at equally rapid speed.
Road Network Construction
In all these sectors, construction of wide, carpeted road network and streets is underway in the following categories.
150 ft wide Main Roads (In Each Sector)
40 ft wide Streets within these sectors
DHA Multan Event Complex Development
The development of Event Complex is near completion and soon it will be open for hosting events. The grey structure of this building is almost complete and after interior finishing it will be functional in February, 2018.
DHA Multan Villas Booking to Be Open Soon
This update is really exciting for you as it is about high-end housing which was promised at launch of this mega project. To provide privileged residency, the unparalleled DHA Multan Villas are now under construction which will be open for booking soon. The construction contract for these villas has been awarded to Bodla Builders and now development activities are continued on ground.
As per proposed plan, DHA Multan Villas will be of three categories based on size detailed as under:
6 Marla (3-Bedroom) Villa
9 Marla (4-Bedroom) Villa
12 Marla (5-Bedroom) Villa
Askari Housing DHA Multan – Development Underway
Askari Housing is a fine addition to this mega project and 440 model houses will be constructed in its initial phase. Its detailed master plan has been launched already and now development work has been kicked off also.
If you know what are your investment options in DHA Multan? It is a great opportunity to earn big profit.
For further updates and information about real estate sector, stay connected with Universal Property Network (UPN).