DHA Multan Plot Allotment Expected Soon – DHA Multan Update
by UPN
October 24, 2017
4 Comments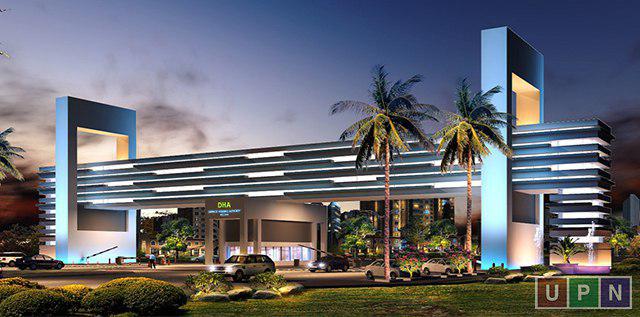 DHA Multan took off a flying start and instantly dominated city's real estate market. It got incredible response from buyers and according to estimation; around 300,000 applications were received for its plot files. Now when DHA Multan Balloting phase is over and first installment is due, speculations are rife about the allotment of the plots. A lot of people are curious about the current status of market and development in this mega project. As things are moving in the right direction but at relatively slow pace, let's we quickly go through what's happening there.
DHA Multan Development Status
Development started here right after balloting procedure completed in June, 2017. As per latest reports, working is on full swing in Sector A while Sector B and Sector C are next on the list. This might be one of the reasons why allotment of plots is still on halt.
Plots Allotment Expected Soon
The plot-file holders are waiting anxiously for allotment of their plots. According to some credible sources, it is expected by the end of this year or earlier in 2018. In initial phase, allotment for all sectors might not be possible, so it can be done by sector division. DHA Multan Map is expected to follow once all residential and commercial plots are positioned.
Asking Profit for DHA Multan Plots
Though slightly, but asking profit for DHA Multan Plots are on the rise overall. It may vary at some instances, asking profit for residential and commercial plots of different cuttings ranges between Rs. 25,000 to Rs. 75,000. Please keep in mind that it is a profit just on down payment, the buyer will have to pay balance amount at 3-year installment plan.
Steady Rise under DHA Banner
The plots market may be slow here with minor fluctuations, but DHA banner guarantees a steady rise in near future. People should hold on and get maximum profit out of their investment.
DHA Multan For Medium to Long Term Investors
Currently, DHA Multan plots are suitable for medium to long-term investors who can wait long for the bigger turnout. The short-term investors have already sold out their plots and now medium or long-term investors are left in the game with larger stake.
DHA Bahawalpur at Parallel Lines
DHA management is focused on two big projects including DHA Bahawalpur simultaneously so slow-paced proceedings are understandable. These two ventures are first-of-its-kind on southern Punjab line which will give a major boost to property market of this region once completed.