DHA Prism Phase 9 Lahore – Plot Prices, Location, Map and Development Update
by UPN
February 14, 2018
0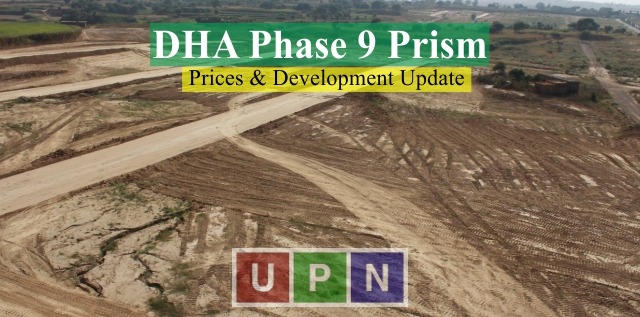 DHA Phase 9 prices highlight the buying trend in the largest phase of DHA Lahore. Coupled with awesome location and a brand name like DHA, this housing project seems to be an ideal combination of comfort and style. Recent launch of Lahore Ring Road Southern Loop also gave a much anticipated boost to DHA Phase 9 Prices. Development pace is also satisfactory at the moment with ground work on road network and utilities supply being carried out at rapid pace by DHA and its contractors.
DHA Phase 9 Prism – A Brief Overview
DHA Phase 9 covers 40,000 Kanal area which is divided into 16 sectors.The grand housing project comprises of 24,000 residential plots in addition to 2000 commercial plots.
DHA Prism 9 is connected with 11 external roads with Lahore Ring Road being the most attractive means of travelling to any part of Lahore from DHA Prism 9. This high-speed corridor on the footsteps of DHA Phase 9 Prism ensures that you will reach to major parts of city within 30 minutes whether it is Ferozepur Road, Lahore Cantt, Raiwind Road or G.T. Road.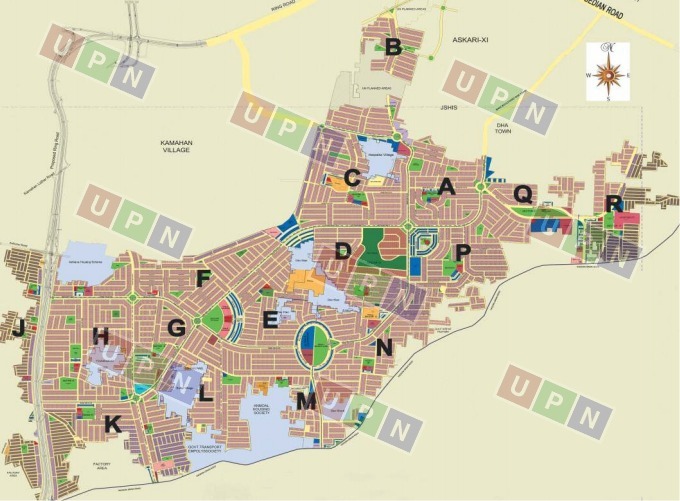 DHA Phase 9 Prices Update
There are 3 categories of residential plots available for sale in DHA Phase 9: 5 Marla, 10 Marla and 1 Kanal. Here is a block wise update of DHA Phase 9 Prices for each category of residential plot
DHA Phase 9 Prices – 5 Marla Plots
In DHA Prism 9, 5 Marla plots prices are in the range of Rs. 3,000,000 to Rs. 4,500,000. Location of a plot decides its actual price. 5 Marla plots are located in Block j, Block K and Block R of DHA Phase 9.
DHA Phase 9 Prices – 10 Marla Plots
Plot prices in 10 Marla category of DHA Prism 9 are available in the price range of Rs. 6,000,000 – Rs. 8,000,000. 10 Marla residential plots are available in Block C, Block J, Block K, Block L and Block R of DHA Phase 9.
DHA Phase 9 Prices – 1 Kanal
Now this size of plots are not only found abundantly in this  but they are also more likely option for investment. Depending on the block and plot location, 1 Kanal plot prices vary from Rs. 7,500,000 to Rs. 15,5000,000. Almost all the blocks of DHA Phase 9 contain 1 Kanal plots.
DHA Phase 9 Development Update
Development in this phase of DHA Lahore is being finished at fast pace. 80% work is already complete on the road network inside DHA Prism 9. It includes main boulevards of 100 ft. 120 ft. and 150 ft. width. Sewerage pipes have already been laid down around these roads. Each of the 16 blocks in DHA Prism 9 has a steady work force and large inventory of machinery to complete ground work on streets and sector lanes.
Oval Complex in DHA Prism 9 is a major landmark of the project with land allocated for a Polo Club, Commercial Plots and a college as well. Development in Oval Complex is also 60-70% complete.
For further updates regarding DHA Lahore or any other real estate project of Pakistan, please sign up for our free newsletter.