Capital City Lahore Launching in March 2018 – Latest Update
by UPN
February 14, 2018
0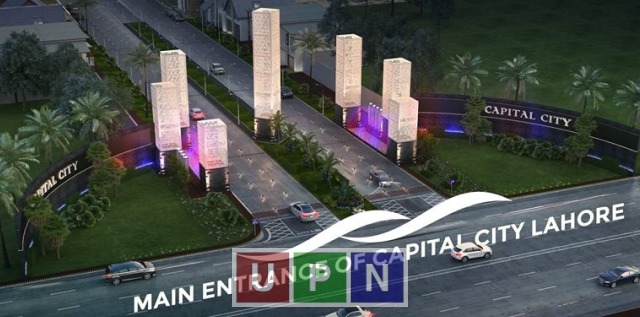 Capital City Lahore is already abuzz among buyers and investors since its pre-booking phase is underway and soon it is going to be launched officially. Good news for all concerned and those who want to buy plots there at economical prices, its launching date has been announced. Finally after few months wait and the project is moving to the next phase from pre-booking. Being first-of-its-kind mega housing project alongside GT Road Kala Shah Kaku area, it caught up hype in the property market instantly.  Now it is confirmed that Capital City Lahore is going to be launched in March 2018.
Capital City Lahore Launching Date
The countdown begins from today as Capital City Lahore official inauguration would take place on 9th March, 2018 on Friday. The most respected personality of Islamic world Imam-e-Kaaba will inaugurate this housing project. Those who were anxiously waiting for the launch mark your calendars and note down the date.
Capital City Lahore Plots – Residential
Capital City Lahore has a vast expansion, so it offers a variety in terms of residential plots which are available in eight different cuttings. Ranging from 4 Marla up to 24 Marla, all residential plots are available at very economical prices and 3 year payment plan.
Capital City Lahore – Ideal for Long-Term Investment
Since development has just started there and it will take some time to come into the desired shape. For medium to long-term investors, these economical prices are an excellent opportunity which will give them a high ROI in future.
The emergence of Capital City Lahore was much needed as the entire zone alongside GT Road Kala Shah Kaku doesn't have a single high standard housing project. By the overwhelming response it received in pre-booking phase, it success now only the matter of time.
For latest updates and information, please keep visiting Universal Property Network (UPN).