Draft of Gwadar Master Plan is Ready
by UPN
January 14, 2019
0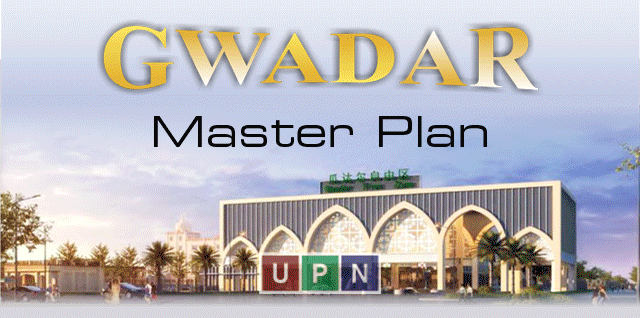 Islamabad news: Gwadar Master Plan is prepared by the government and according to this draft, 310.62 square kilometers of land is expected to be used for city development purposes like residential areas.
For development purposes, the total expected area that is planned is 1201.15 square kilometers. According to Gwadar Master Plan, the area is divided into three parts, restricted area, development area and area for used for other purposes.
The area of 310.6 square kilometers is dedicated to the development of the city from which 103 square kilometers is for residential purposes.
Almost 890 square kilometers will be sectioned into restricted areas, from which 42.77 square kilometers is for military purposes on which various facilities will be constructed.
Gwadar Master Plan – Advanced Development of Housing Societies
The launching of new schemes of real estates was previously banned. Once this draft will be approved by the competent forum, that ban will be lifted by the concerned authorities within the next 2 months.
For the issuance of No Objection Certificate, NOC, Gwadar Development Authority GDA, has slapped ban and it will be lifted on the purpose that everything will be aligned according to the Master Plan, including the development of housing societies.
The area of 13.19 square kilometers will be dedicated to Gwadar Oil City and will also be a part of the economic zone. For making Gwadar city as the most advanced one with the help of latest technology, specific area of land will also be dedicated to business and administrative facilities. 11.86 square km area will be established for administrative facilities, whereas, 19.2 square km will be the business and commercial land.
This city will also be facilitated with entertainment facilities and for this purpose, the Master Plan is allocating 22.51 square kilometers. Similarly, for transport purposes, the planned area is 53.07 square kilometers.
There is also the decided space for municipal utilities, which is about 11.69 square kilometers and the planned white area is around 6.58 square kilometers. Some other uses of the area include water body of 65.64 square kilometers, mountains 317.95 square kilometers and beach of 8.54 square kilometers.
Multiple Drafts Readied for Gwadar City
It is also stated that there are more than two drafts prepared for Gwadar City. This was said by the top official at Planning Commission when he was asked to give his comments. Those drafts will be presented before steering committee within a month and that committee will be headed by Minister for Planning. This effort of creating the multiple drafts is just for the advancement of Gwadar city. These drafts will have the attached cost where resources will be allocated by the government under PSDP, Public Sector Development Programme.
In order to invest in Gwadar city, the trustworthy name is Universal Property Network. Its services are all based on honesty and loyalty. Once you contact the agents, you will get the detailed guidance. So, call UPN today!