Executive Lodges – Top Luxurious Option In Bahria Town
by UPN
April 7, 2019
0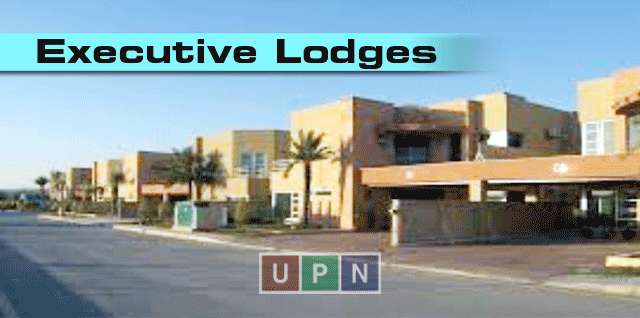 The Executive Lodges is considered a top luxurious option in Bahria Town. It presents the luxurious living style of farmhouses, with having the availability of all the basic and modern facilities associated with the trademark of Bahria Town. Executive Lodges are executive in term of location and size. The project is one of the very first exclusive project of Pakistan that offers the Farm House Living Style within the mega housing project of Lahore
About Developer
The Executive Lodges is part of Bahria Town Lahore, it's a name who needs no introduction. Everyone is well-aware with the esteemed and reputed name of Bahria Town Private Limited who has introduced new standard and quality in the real estate of Pakistan. Executive Lodges is a very unique project as it has its own nature and features of the exclusive lifestyle that it offers to its residents.
Location Details & Approach
The prime location of Executive lodges is the most attractive fact that admires both buyers and investors in it.  These exclusive lodges are located in Sector B of Bahria Town.
Coming forward from Shaqan Chowk alongside the river and turning left, these Executive Lodges are located just at the right and left the side. The easy approach and amazing location make these lodges really executive.
Further attractions and unique features of its location are: Executive Lodges holds the significant value for its nearest location to the river. Adding more, Grand Hotel, Community Club, Commercials, Al-Falah Mosque and all the latest facilities that Bahria Town Provides to its residents are available in this luxurious block.
Development Status
Bahria Town Lahore has already completed the development of these Executive Lodges so far. Now families are living are enjoying the top luxurious life facilities in it. Limited numbers of developed, possession and bigger sizes of plots are also available in it.
Luxury Life Style at Executive Lodges
Top, attractive farmhouse lifestyle always attracts people who desire to live luxurious and lavish taste in their lifestyle. Executive Lodges is a comprehensive and well planned modern farmhouses project that offers a unique and attractive taste of living with the availability of all amazing features and world-class amenities that others can only imagine.
Unique facilities & features of Executive Lodges Bahria Town Lahore are:
Well-developed commercial areas will almost all the international and famous brands
Top Banking solutions
Large Mosque
International Standard School System
Multiplex Cinema
Dedicated Community Centers
Health Club & Swimming Pool
Banquet Hal, Five Star Hotel, and Restaurant, and Club membership
Dedicated Zoo & Lush green Parks
24/7 Modern Security System
Beauty Clinics i.e. Depilex Saloon for both Males & Females
Available Plots & Prices
The bigger size plots cuttings are available in Executive Lodges. The residential plots of 3 Kanal are the smallest plots available in it. The bigger one is of 14 Kanal. In simple words, the residential plots available in Executive Lodges are starting from 3 Kanal to 14 Kanal.
The price of plots per Kanal is starting from 1.25 crores to 1.50 crores. If you are looking to buy the 3 Kanal plots in Executive Lodges, it will cost you around 3.5 crores to 4 crores.
For booking and to get any information, contact Universal Property Network