LDA Approved Sectors of Bahria Town Lahore & Recommendations for Buying By UPN
by UPN
April 13, 2019
0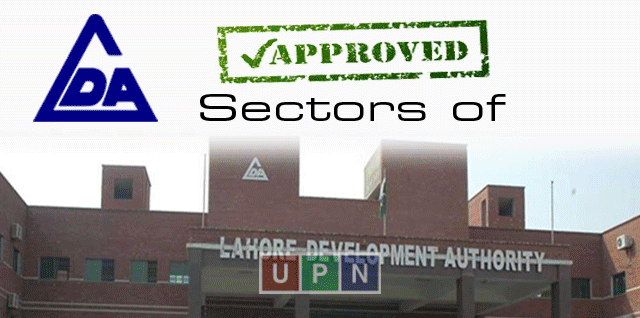 Bahria Town Lahore is one of the best housing schemes with unmatched facilities and luxuries. All the Sectors are provided with world-class facilities and best to enjoy pleasurable, luxury lifestyle. But before buying the property, it is the desire of every homemaker to buy it in an approved area. Many of our clients ask to know the best options of investment in Bahria Town Lahore that are completely approved by LDA. So keeping the demands of our honorable clients, we are going to share you some important details of LDA approved and non-approved sectors and the best options for investment in them.
LDA Approved Sectors of Bahria Town Details
Sector A, B, and, sector C, are LDA approved sectors of Bahria Town Lahore. These 3 Sectors are completely approved and that is why also high in demand.  However, Bahria Town Lahore as a whole is an outstanding option for residence and profitable investment as it is designed and developed by the No.1 developers of Pakistan.
Best 5 Marla Options In LDA Approved Sectors
For buying the best 5 Marla residential plots Umar Block is the best option. The price bracket of 5 Marla plots is starting from 55 lacs to 70 lacs. The second, hot-favorite block is Gardenia block where the 5 Marla plots are available for sale. The price bracket for these 5 Marla plots is starting from 52 lacs to 63 lacs.
Best 10 Marla Options in LDA Approved Sectors
If you want to make the investment in the residential plots of 10 Marla, Hussain Block (ex. Nargis) appears as the top option. The starting price of 10 Marla residential plots is 65 lacs to 75 lacs. The second best option for investment in 10 Marla is Iris Block. The price ranges of plots between 62 lacs to 78 lacs as depending on location.
Non Approved Sectors & Best Investment Options
If we move to the LDA non-approved areas of Bahria Town Lahore, Sector D and Jinnah Block is the hot-favorite option.  And if you are looking to invest for a long-term period, Tauheed block, Talha Block and Tipu Sultan Extension is an ideal opportunity for you. The price bracket of 5 Marla plots in these 3 blocks starting from 40 lacs to 55 lacs. The price of 5 Marla plots varies depending on the location and approach.
Investment Potential & Attractive Locations
Buying in Hussain Block and Iris Block is highly recommended by UPN as these both blocks holds a significant value in this project for their ideal and prime locations. Hussain Block is located at the hot-favorite location and one of the main attractions of Hussain Block is its 17 Kanal well-maintained Park that is beautifully designed for providing the best enjoyment time to the residents.
Secondly, the approach to Golf View Residencia is also planned through Hussain Block that also increases the value of this block for investment.
Iris Block is located close to the well-developed commercial markets, all the top facilities and unique features such as schools, hospital, food court and restaurants and mosque are available in this sector. All these world-class amenities definitely increase the value of Iris Block and make it's an ideal choice for investment.
For more details, contact Universal Property Network.