Future of Bahria Town Karachi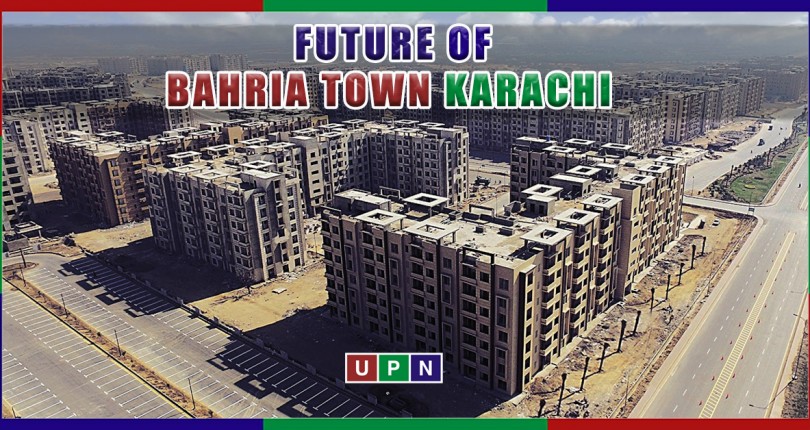 Bahria Town Karachi is the master-planned community where luxurious living and profitable investment opportunities are waiting for you. Both buyers and end-users prefer investing their hard-earn money in the properties for sale in Bahria Town Karachi. Numerous options are provided which perfectly meets the property demand of buyers as per the latest trends. But still, many usually ask, what is the Future of Bahria Town Karachi? Is it good to invest in Bahria Town Karachi? Will this housing society be populated like the other areas of Karachi?  And so on!
Well, these are the most commonly asked questions and queries that we receive regularly. Today in this latest write-up, we will try our best to answer all these questions properly.
Let's get started!
Speedy Developments in Bahria Town Karachi
Since its inception in 2014, Bahria Town Karachi is developing at the fastest speed. It is the largest housing society in Pakistan, with many precincts and numerous properties. But still, Bahria Town Developers has brilliantly developed and delivered it in a record time. Possession of properties in Bahria Town Karachi is available for the last four years, and now it is an inhabited place with an impressive population ratio.
Most of its precincts are completely developed while others are developing. Precincts like 15A and 15B, which were not developed before the global pandemic Covid-19, are now developing at a satisfactory pace. Even the development work of many precincts is near completion.
In simple words, the on-going speedy developments in Bahria Town Karachi ensure that its future is very bright!
High-Rise Projects by Private Builders in Bahria Town Karachi
Undoubtedly, Bahria Town Karachi is home to opportunities. It is not only attracting the end-users and small investors. But several developers and builders and also getting benefits from it. They are investing in the best plots for sale and developing several upscale commercial and multi-purpose projects.
These high-rise developments by the private but the authorized builders of Bahria Town Karachi are also increasing the number of opportunities for investors. Most of these projects are ready and operational. Many of them are launched and developing, while many are in the planning and pre-launch phase.
Overall, the private builders and developers' trust and investment in the society clear that you can confidently buy properties to earn futuristic returns.
Issue of Non-Developed/Disputed Properties in Bahria Town Karachi
Developed to shine like a star on Karachi's landscape, Bahria Town Karachi is, unfortunately, also featuring some of the non-developed/disputed properties. Most of these properties are part of Bahria Paradise and Bahria Sports City. A large number of people are affected by these disputed plots.
But it is essential to mention here that Bahria Town always cares for its members. The administration of Bahria Town Karachi is seriously looking into this matter even they are already offering several solutions to facilitate such members.
The refund and merging option is available while many of these affectees are compensated with other legal properties.
So, there is nothing to be worried about. The non-developed/disputed properties are already separated; even the sale and purchase of them is stopped.
Possession of Properties and Time in Bahria Town Karachi
Bahria Town Karachi usually handover the possession of ready properties within 18 to 25 days. But currently, they are giving 2 months as a large number of people had applied for possession.
So, it is clear that many people are ready to become the inhabitant of Bahria Town Karachi. Also, you will see more construction and house developments in the several precincts of this mega project.
High Demand for Ready Villas and Apartments in Bahria Town Karachi
Bahria Town Karachi offers the best villas and apartments for sale in its several precincts. However, most of these villas, like in Precinct 2 Quaid Villas and Iqbal Villas, are fully occupied. Similarly, the apartments in Precinct 19 are among Bahria Town Karachi's hot-favorite properties, where families prefer to reside.
This high-demand for ready properties shows that a huge number of families are living while many desires to live in Bahria Town Karachi.
Conclusion
Ideal location far from the hustle and bustle of the main city, but the easy connectivity makes Bahria Town a perfect choice. Its state-of-the-art infrastructure, modern developments, even the development like the complete city within the city, turns it to be an excellent project ever. All the top-class facilities are available to its residents, leaving others far behind it. Properties prices in Bahria Town Karachi are increasing day by day that's mean it is the right time to invest and earn huge returns.
While concluding, we can say that the future of Bahria Town Karachi is very bright. The upcoming year will bring more opportunities as well as profits to the investors of this mega venture. So, don't waste your time and become a part of this heart-winning housing society by contacting us at  Universal Property Network today!
For More Information click here or visit our youtube channel further assistance