Green Palms Gwadar Booking Details – Payment Plan, Plots Prices and Location Map
by UPN
June 17, 2017
0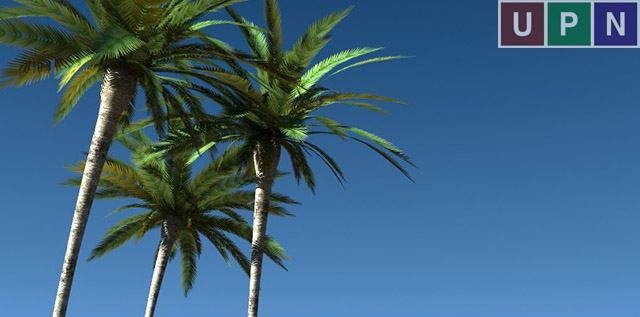 Green Palms Gwadar, a project of Rafi Group is a "land of opportunities" for investors due to the significance of the location. Primarily, Gwadar City is a prime trade route connected to the Middle East and other strategic locations with shortest possible distance, which increases the importance of Gwadar Port.
According to the recent news updates, developments in Green Palms Gwadar has started stimulating interests of its investors. The investors are already looking towards Green Palms Gwadar with good hopes for profitability.
Green Palms Location Analysis
Green Palms Gwadar is located on the Coastal Highway, which is a major route to several trade activities. This route connects Pakistan with Afghanistan, Iran and Central Asian Countries. From location perspective, this society is primarily ideal for commercial purpose due to on-going trade and commerce activities.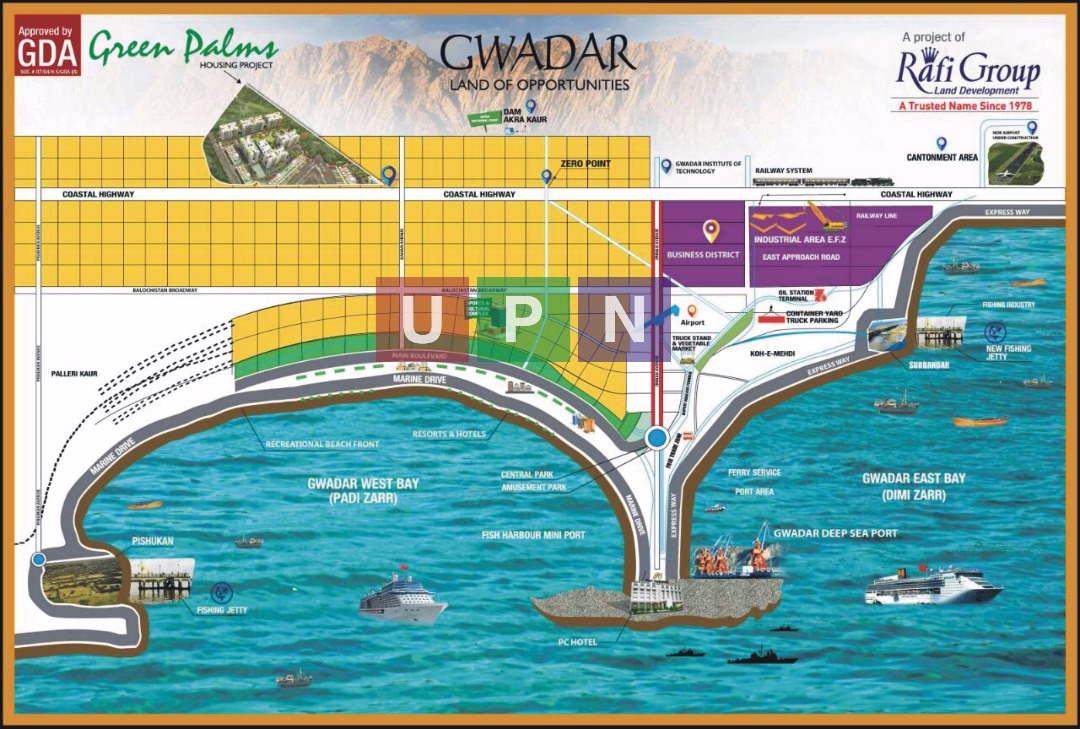 Green Palms Gwadar Investment
Gwadar had long been an underdeveloped city of Pakistan, however, with CPEC Forum; Gwadar is in transition to a Smart City with the availability of modern and world-class infrastructure of roads, security systems, and telecommunications. This transformation of Gwadar City attracts investors from across the world as the property markets have shown abnormal price growth with the highest anticipation of returns on investments. The developments in Gwadar can predict the future of Green Palms Gwadar.
Despite the fact that gigantic investments from China are boosting economic activities across Gwadar and overall Pakistan, the time today is an opportunity for realtors and investors to sustain their future in property markets. The recent changes in property markets have opened up several challenges that require responsiveness from property investors and realtors.
Green Palms Booking Details
Bookings for plots in Green Palms Gwadar are now open. New plots can be booked on easy installments as per the payment plan below:
3 Years Installment Plan

Plot Size (Sq. Yd.)
Total Price (PKR)
10% Down Payment (PKR)
15 Installments after every 2 months
3-Years Payment 10% each (PKR)

Residential Plot

5 Marla
875,000
87,500
29,000
87,500
10 Marla
1,375,000
137,500
45,500
137,500
1 Kanal
2,125,000
212,500
70,500
212,500
2 Kanal
3,500,000
350,000
116,500
350,000

Commercial Plot

4- Marla
3,000,000
300,000
100,000
3,000,000
8- Marla
5,000,000
500,000
166,500
5,000,000
Facilities
The facilities available in Green Palms Gwadar include:
– Swimming pool
– Sports Complex (including Tennis court, Snooker tables, Squash courts)
– Gymnasium
– Mosque
– Postal Services
– Spacious Lush Green Parks
– 24/7 security with gated and secured community
– 24/7 availability of electricity, pure clean water and proper sewerage system
– World class landscapes and spacious lush green parks
– Community Club
– Banquet Hall
For Best Investment Options Please Always Contact: Universal Property Network (UPN)