Property Boom In Gwadar Pakistan
by UPN
June 20, 2017
0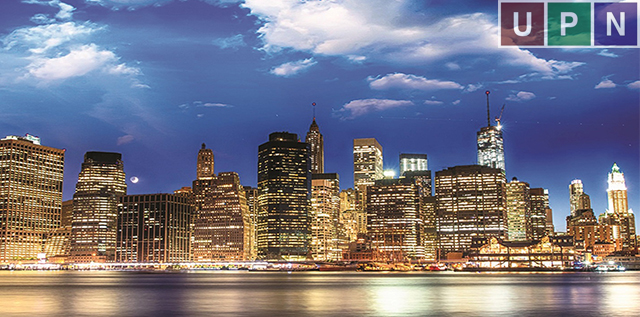 The Real Estate is an important sector of economic growth as property markets have a higher rate of return. Recently, property markets have seen visible shifts in Pakistan. These shifts started from the improvement in housing scheme with proper planning and gated community. The property trends started from standardizing housing societies by DHA, Bahria Town and other renowned schemes have just taken new turns to spell bound the community lifestyle.
Recently, with CPEC Forum between Pakistan and China, emerging new opportunities are boosting overall economic activities that leave property markets to discover development opportunities in Gwadar. With recent winds blowing towards Gwadar development, a large number of investors are flocking towards Gwadar real estate investment opportunities. Realtors have heavily invested in Gwadar Property Markets such as Green Palms Gwadar, a housing society by Rafi Group among top profit makers these days.
Moreover, the property boom in Gwadar is a miracle that can turn the economic growth of Pakistan to higher levels. For example, from last three years, property prices are continually increasing. However, provided political circumstances, upside-down price fluctuations are expected.
Currently, the Gwadar Property Market has following investment options:
– Commercial Property
– Industrial Property
– Residential Property
– Raw Land
Gwadar is a land of opportunities that was previously an underdeveloped city. However, with CPEC forum, the Government in association with China is focusing on the development of the city turning it into a "Smart City" with advanced infrastructure and high-security mechanism. This city is important from several perspectives i.e. socially, politically and economically. Therefore, understanding the infrastructure development in Gwadar is significantly important.
Firstly, the secure investments can be in the societies having Gwadar Development Authority (GDA) approval. In addition, property valuation mechanism and government policies are improving to secure real estate investment opportunities and implement a transparent mechanism to avoid frauds.
Secondly, the investments in property are becoming a trend and people are showing more interest in property markets which can be exemplified from increasing property activities such as Property Expos and participation of local and overseas clients. The investment trend towards property market is also increasing because previously since 2014, people have earned a maximum of 10-15% or in some cases above 15% ROI. With continuity of developments, there are increased chances that the turning of Real Estate sector into the industry will offer growth opportunities in coming days.
Significance of Gwadar City's Location
The location of Gwadar is ideal for connecting Pakistan with Middle East, Central Asia, and South Asia through its port. The Gwadar port is an "apple of eye" for trade and commerce activities in Pakistan due to its location benefits. The route connecting to other worlds has attracted the attention of land lock city i.e. Xinjiang of China.
The significance of the location of Gwadar lies in the connection to Iranian Border enabling proximal distance to "Strait of Hormuz" that is a key route to world oil supply. Another significance lies in the geographical environment i.e. coastal area offering multiple life-soothing environments with marine life and humidity. The location will be a center "tourist attraction" in coming future.
Developments in Gwadar
With the due importance of economic activities seemingly rising in Gwadar, infrastructure development in Gwadar is becoming a more significant debate. In case, to turn the city into a hub for business and tourism, Government of Pakistan (GOP) has initiated several development projects. In addition, China is also investing in the future developments in Gwadar City for the sake of mutual benefit. The proposed projects of transportation network worth $11 billion.
Other developments include
– Gwadar Nawab-Shah segment with "floating liquefied natural gas facility", worth of $2.5 billion
– Construction of "Special Economic Zones of China", worth $2 billion
– Construction of "1100 KM Road Network" that connects Gwadar to Turbat, Punjgor, Baseema, and Khuzdar
– Construction of Schools, Colleges, and Universities
– Set-up for industries and other businesses
– Gwadar power plant construction to generate 300 Mega Watt (MW) electricity
– To eradicate terrorism, high-security mechanism, and RFID security system
– High-tech information and communication (ICTs) mechanism to strengthen business activities
– Construction of Hospital with 300 beds
– Setting up a project for clean water of five hundred thousand gallon worth of 5 billion PKR.
– Introduction of Chinese language in Gwadar
Investment Opportunities in Gwadar
With continuity of developments in Gwadar, the real estate developers from across the nation are engaged in developments of housing societies in Gwadar for example, Green Palms Gwadar, The Gwadar Central, The Crown City, Canadian City and other housing schemes. While the best investment opportunities can be one near to Coastal Highways and having the scope of faster developments. At this stage, the land of Gwadar is fully under-developed. Yet, it is unfortunate that the land of vast opportunities was under negligence for long due to political tussle and other cultural issues. However, developments are now start in Gwadar.
Concluding Remark
Gwadar is a "land of opportunities" for real estate investors. In previous 1-2 years, with the finalization of CPEC forum, new opportunities for development of land has attracted investors from across Pakistan. Newly developed societies are offering investment opportunities; however, developments are yet to start. In addition, Government of Pakistan in association with Government of China is focusing on infrastructure development. After, these developments, the Gwadar will turn into a Smart City and most probably, the city will turn into one of the modern cities of World. Therefore, investment opportunities in Gwadar today are secure and highly profitable. However, prices will surge for the property market in Gwadar.
For Best Investment Options Please Always Contact: Universal Property Network (UPN)