Green Palms Gwadar By Rafi Group – Booking Details, Map, Location, Plot Prices and Development Status
by UPN
January 8, 2018
0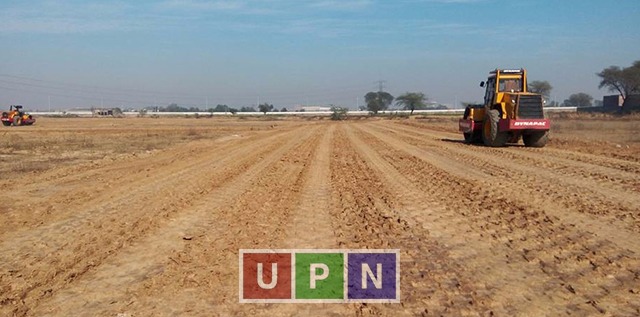 Green Palms Gwadar Development is going to get a huge boost in coming days as Rafi Group – proprietors of the housing scheme – have published an advertisement in National dallies. The advertisement announces that Rafi Group seeks "Expression of Interest" from reputed Land Development companies to carry forward development work in Green Palms Gwadar.  Rafi Group surely seems interested in fast-tracking Green Palms Gwadar Development to make it livable in coming years. Recent steps taken by Gwadar Development Authority (GDA) to supervise development process in housing projects of Gwadar has also encouraged Rafi Group to take this step.
Green Palms Gwadar Development Works
According to the advertisement, development partners of Rafi Group will have to complete following development work in Green Palms Gwadar
Steel structure construction
Monuments, Main Gates and Watch Towers Development
Civil Works
Installation of Electrical system, Sewerage system, Water & Gas Supply
Building Over Head and Underground Water Tanks
Horticulture Works Including development of Family Parks
CCTV cameras installation and setting up surveillance system
Developing a full-proof security infrastructure
January 31, 2018 is the last date to submit Expression of Interest.
Green Palms Gwadar Development Details
Rafi Group plans to involve only authentic and reputable companies in Green Palms Gwadar Development process. In order to make sure of this requirement, Rafi Group has asked the applicant companies to attach following documents along with their applications for Expression of Interest
National Tax Number & Sales Tax Registration
List of Projects in Hand
List of completed projects
List of Manpower, Machinery and Equipment owned by Applicant Company
A certificate/affidavit that the applicant is not a blacklisted firm from any bank, Govt. and Civil Department.
Pakistan Engineering Council Registration
ISO Certification (if applicable)
Bankers/Financial Certificate
Development Benefits
This advertisement from Rafi Group tends to be a step in the right direction. Green Palms Gwadar Development is already being completed at satisfactory speed. Now the partnership with land development companies will add more speed into the development process. Green Palms Gwadar plots prices will surely start jumping in next 6-8 months, once the grey structure and green belts of housing scheme will start coming on-ground.
GDA approved housing scheme offering low cost residential plots for sale, in addition to commercial plots. It is a perfect option for investors who want to make a secure investment in Gwadar real estate market.
If you are interested in buying a plot file in Green Palms Gwadar or any other project of Gwadar, contact Universal Property Network (UPN). We are Pakistan's one of the largest real estate network with operations spread across more than dozen cities.