Green Palms Gwadar Future Plan And Major Attractions in the Making – Green Palms Gwadar Latest Update
by UPN
July 18, 2018
0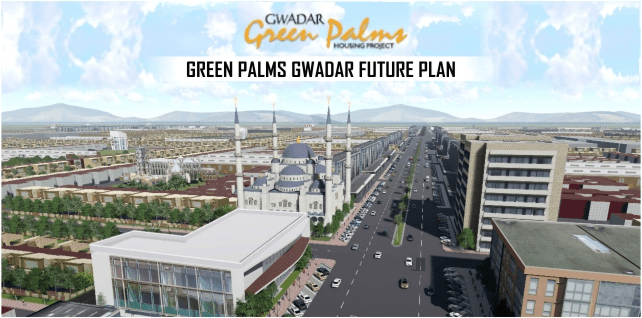 Green Palms Gwadar is completing development stages at a steady pace and soon its plots will be on ground. In the meanwhile the administration has announced to conduct balloting very soon. The official date of balloting has not been announced yet by press advertisement but the management is ready to achieve this milestone as per commitment. Being a GDA approved project of Rafi Group it will be state-of-the-art residential community in the land of Gwadar. The modern infrastructure along with all standard facilities and amenities will be available in this housing society. The best of town planning will be implemented to make it in line with global standard.
Green Palms Gwadar Future Plan
For a residential and commercial sector of Green Palms Gwadar, the project developers initially listed all standard facilities and amenities. Now management is focusing on to enhance its appeal among buyers further. They have planned addition of some major attractions with reference to Islamic history and first look of these attractions has been unveiled.
In Green Palms Gwadar, Bab-e-Madinah will be designed and developers as symbolic expression of live for the holy city. After completion, it will be a major attraction for entire project particularly for nearby properties.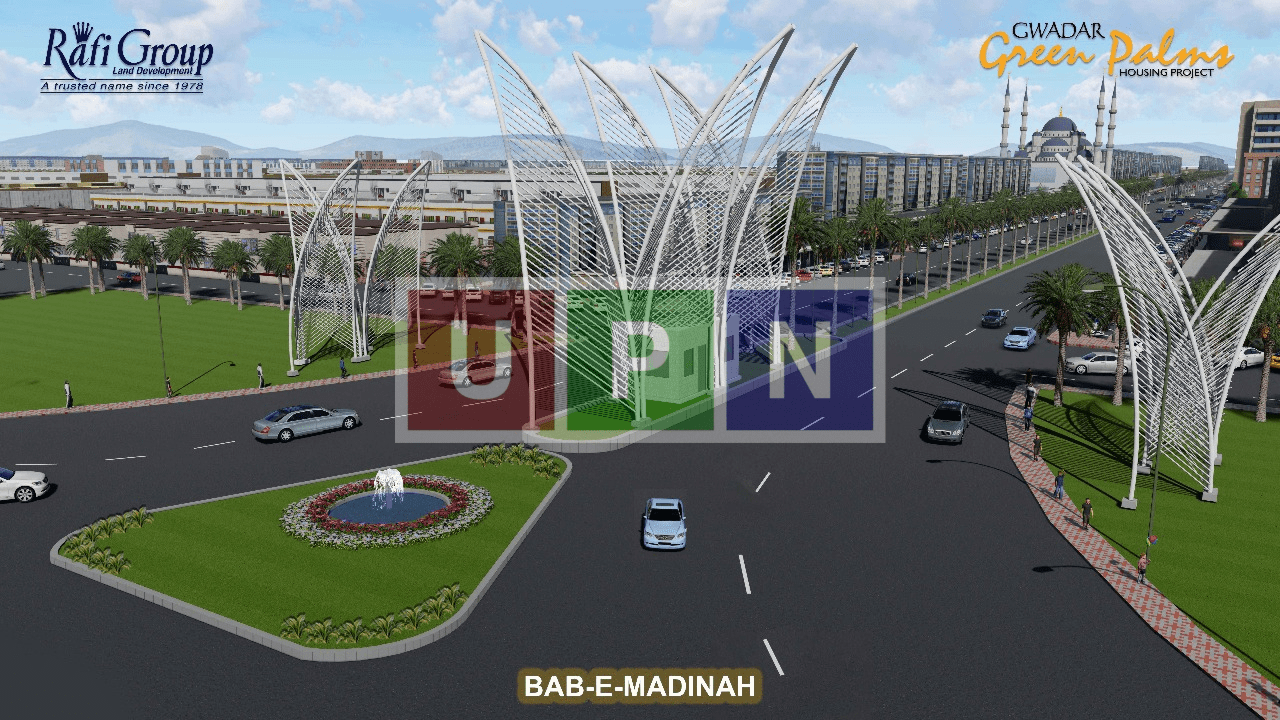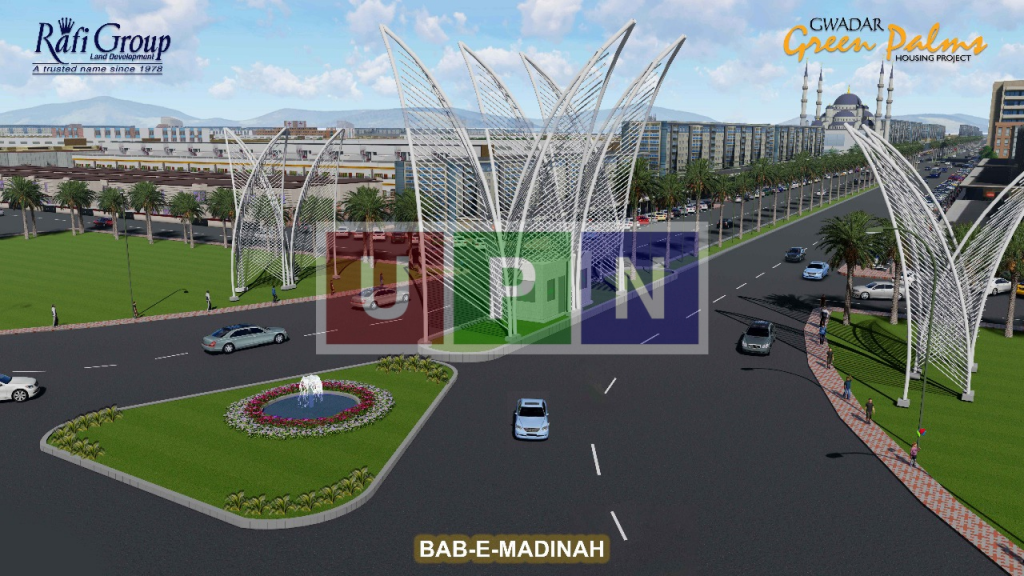 To pay homage to the great warrior in the Islamic history Sultan Salahuddin Ayubi, Salahuddin Ayubi Square is in the plans.
Grand Mosque & Club House
A Grand Mosque designed on ancient Turkish architecture will be under construction very soon at the Main Boulevard of the society. In the vicinity, a club house to be developed on Main Boulevard.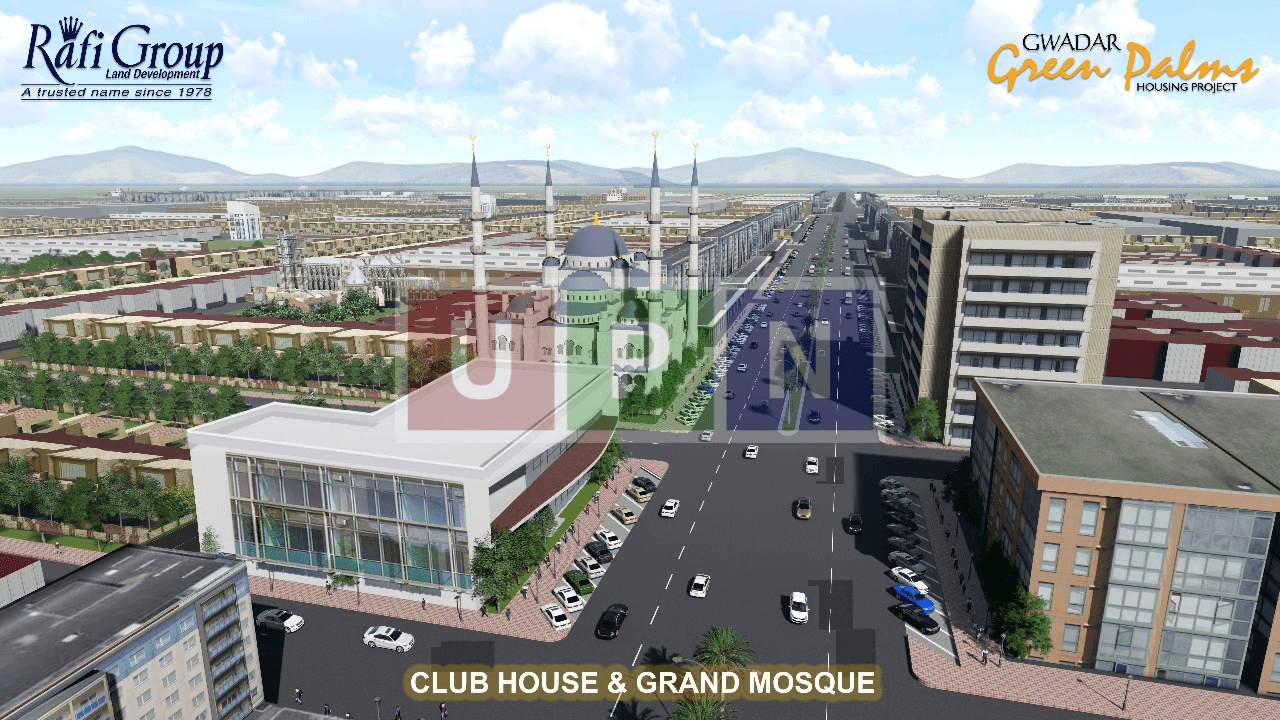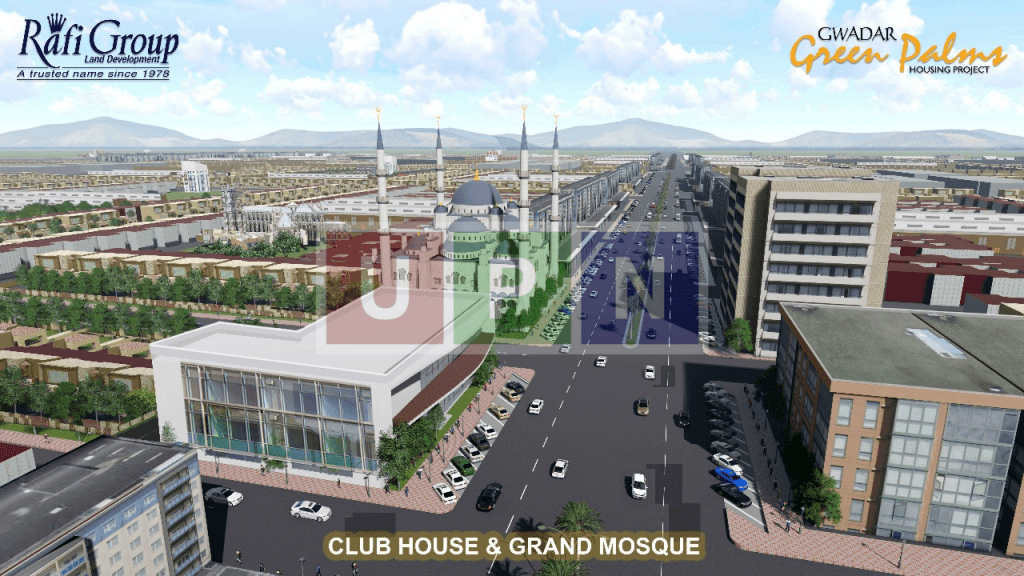 A special Monument Square (a Round About) will be developed in Gwadar Golf City nearby Grand Mosque.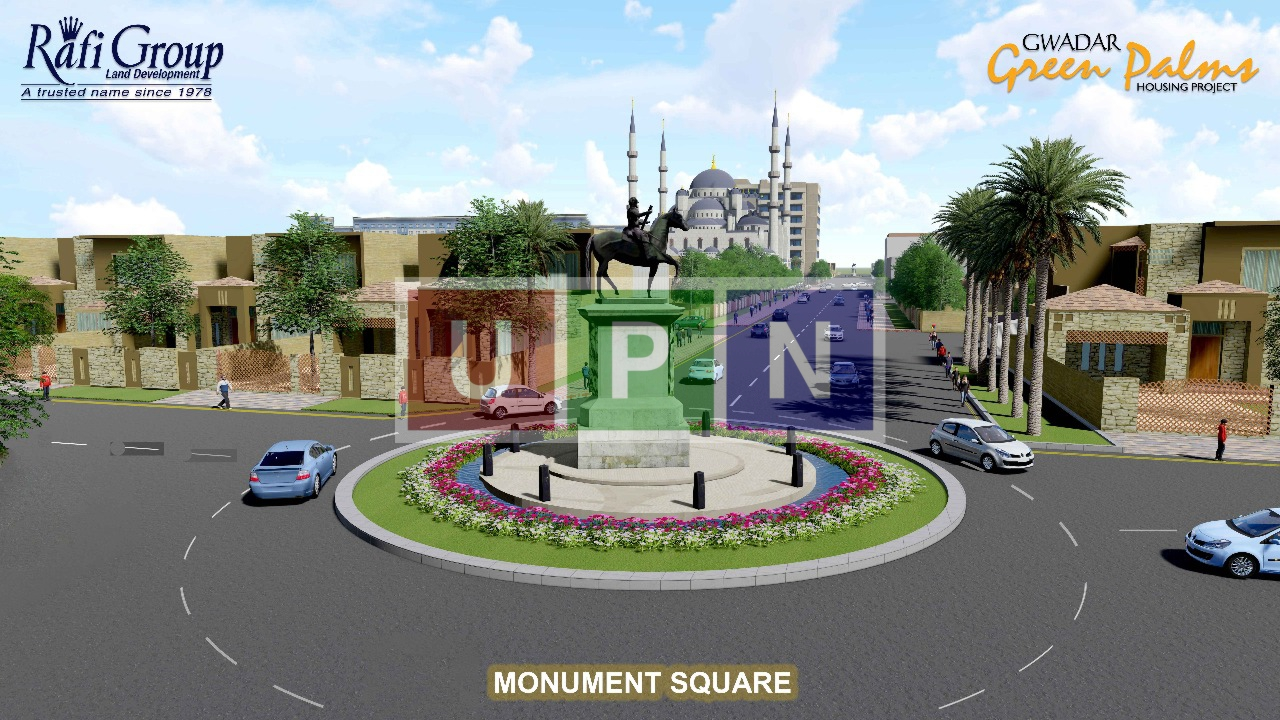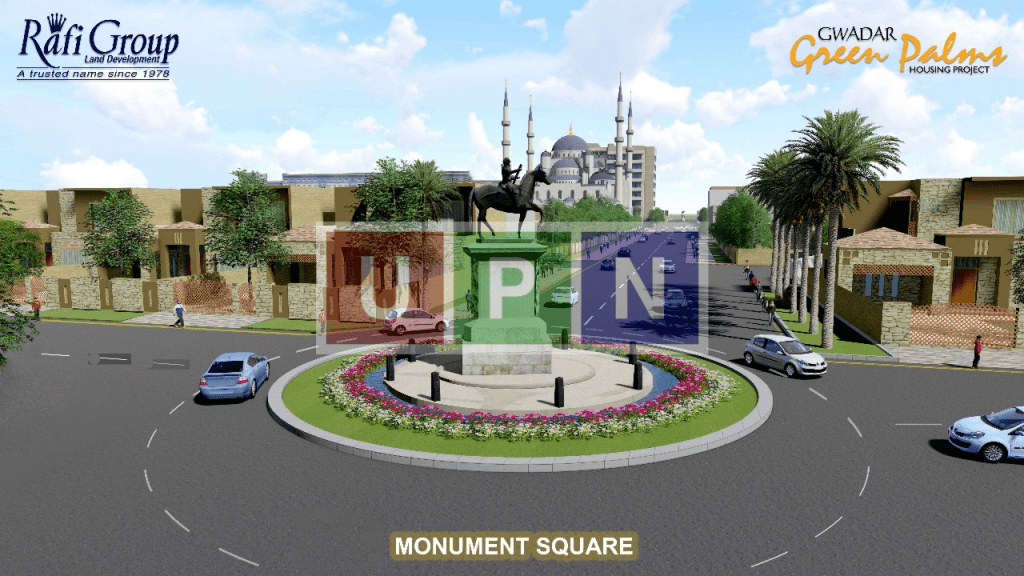 Two lush green recreational parks covering a vast land parcel will be featured in this society for residents. Kids and families would be able to enjoy it thoroughly as one of it will have a football ground inside while other to have a jogging trail.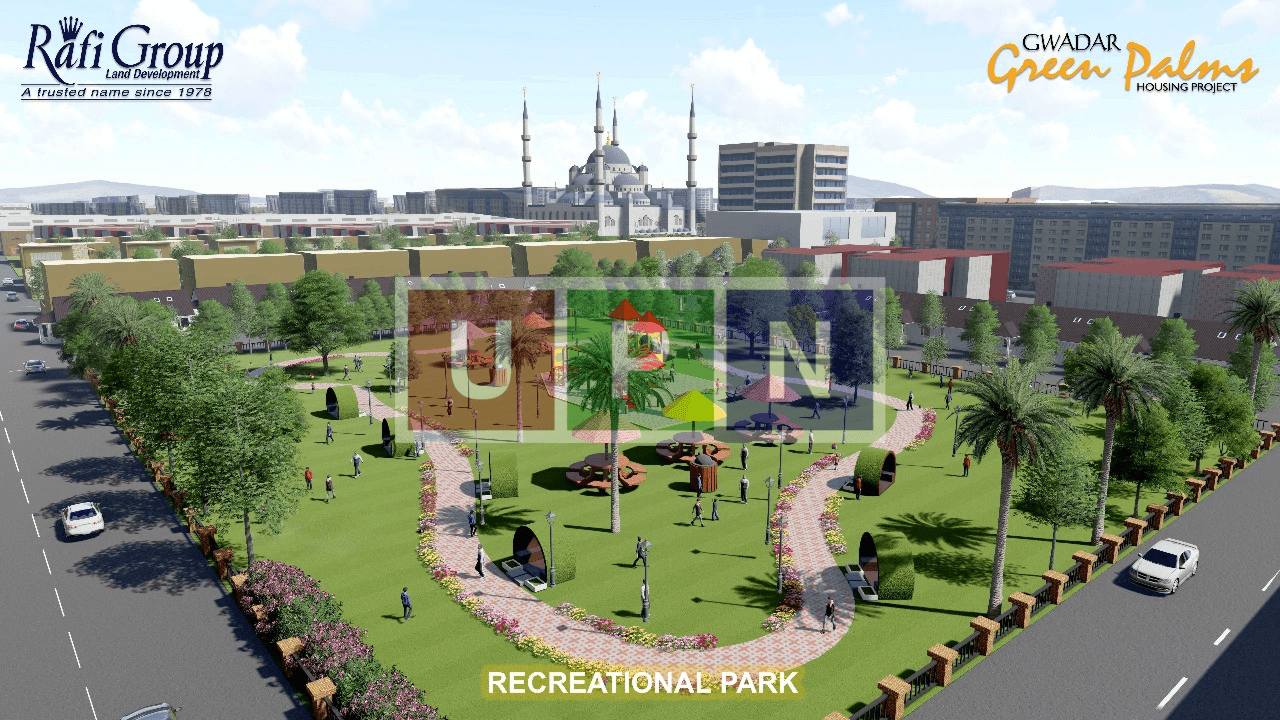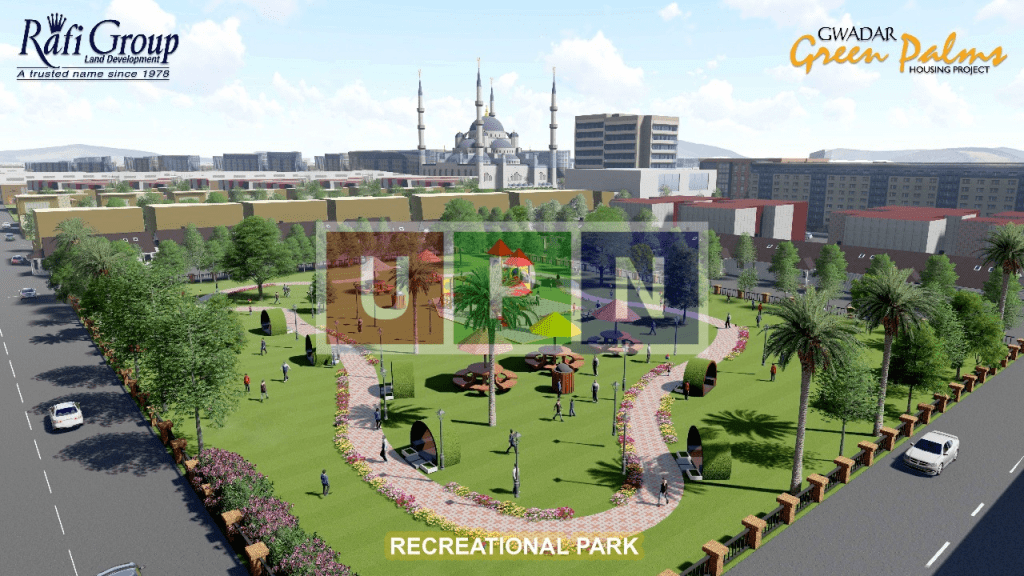 With such appealing developments planned for future, Green Palms Gwadar is well set to be one of the top investment options in Gwadar.
For more details and real estate updates of Gwadar, stay connected with Universal Property Network (UPN).