Gwadar Golf City 2-Kanal Facing Golf Plots
by UPN
November 28, 2018
0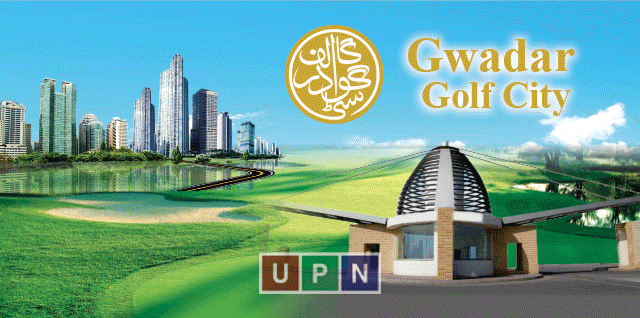 Gwadar Golf City is a well-known project of BSM Developers. There is no introduction is required as in simple words, it's a project of Malik Riaz family. Gwadar Golf City is catching the attention of buyers due to the fastest development speed. Investors are showing their interest in residential plots as well as in the commercial plots. Recently, a new deal of 2- Kanal residential plot facing the Golf Course is launched with an easy installment plan.  The numbers of plots are limited and the demand is really high. The rates are also budget-friendly. It is expected that as the development of the project will complete the plots prices will boost up. And at the same time, Gwadar is soon going to become a major port for trade as well so buying these 2-Kanal residential plots is highly recommended by UPN.
Detailed Location Overview
The plots of 2-Kanal that are launched in this new deal are located close to the Golf Course. That is the reason; these residential plots of 2-Kanal are introduced as Facing Golf. The affordable prices, availability of the plots with plot numbers and the amazing location is raising the demand of these 2-Kanal plots day by day.
Economical Prices and Easy Payment Plan
2- Kanal residential plots that are facing golf are now available at the full cash payment of 50 Lac. These facing golf 2-Kanal residential plots are also available on the 2-year payment plan with quarterly installments. The total price of the 2-Kanal residential plots with installments remains the same 50 lac. The booking or the down payment will be Rs.10 lac remaining amount will be adjusted in the quarterly installments of Rs. 2.50 lacs.
Amazing Option for End-User- Outstanding Opportunity for Investors
GGC 2- Kanal residential plots are an amazing option for end-users who desires to build dream villa at the beautiful, attractive housing society. Making an investment in these facing golf plots of 2- Kanal is simply an outstanding opportunity for investors. The importance and value of these plots make them best to buy at the right time.  These plots of 2- Kanal is reasonable in price. Want to earn an impressive return through investment? These plots of 2- Kanal is simply the best option for you. There are many attractions that make these plots best to invest. Such as Pak-China Enclave, It's a new block of GGC where the Private Pak-China Expo Center is planned to build. So don't miss the opportunity and be ready for an amazing investment that will definitely surprise you with the fruitful reward.
For any further details and information, contact UPN realtors or keep in touch with Universal Property Network.