Ideal Investment Opportunities in Precinct 26A Bahria Town Karachi
by UPN
June 4, 2021
0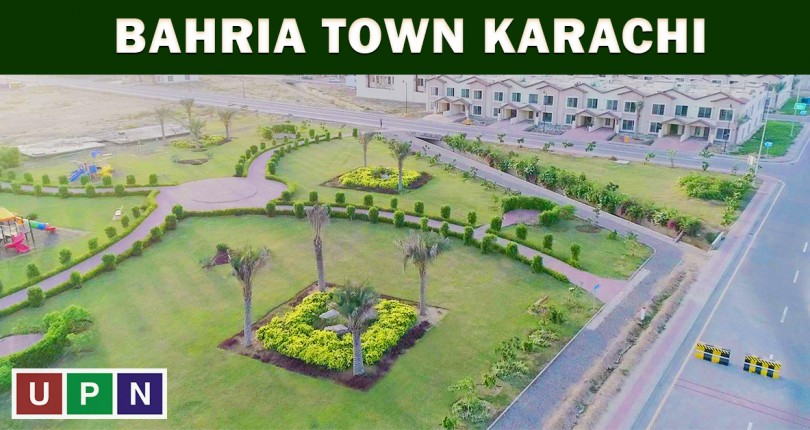 Precinct 26A is among the best precincts of Bahria Town Karachi, offering ideal investment opportunities. This society, Bahria Town, comprises many precincts, and all are good to invest in. However, in the last few months, Precinct 26A is emerging as one of the most beneficial options for residence and investment. Its location on main Jinnah Avenue and the excellent surroundings differs it from others. It is offering the ideal 125 sq yards residential plots.

This latest blog will discuss the significant reasons to invest in Precinct 26A Bahria Town Karachi. Please keep on reading.
1.      Development of Bahria Town's New Head Office
Currently, the Head Office of Bahria Town is located in Midway Commercials. The location of this head office is close to Precinct 4 and Bahria Hills. However, it is soon going to shift in Precinct 26A. The new building of Bahria Town Head Office is complete in Precinct 26A, and it will be soon operational. We hope that Bahria Town will shift its office from Midway Commercials to Precinct 26A in a couple of months.
Once the office gets operational, the demand and the worth of properties in the proximity will surely increase.
2.      Ideal Location and Populated Surroundings
The location of Precinct 26A is ideal. It is located on Main Jinnah Avenue and has beneficial surroundings. Precinct 31 and Sports City Villas are at its front. Both these are having a good inhabitation ratio. Families are also living in Precinct 26A; however, having more population in the surroundings provides a great feeling of satisfaction. Also, the location of Precinct 26A is very close to Eiffel Tower and Rafi Cricket Stadium Karachi.
The distance of this precinct from the main gate is around 14KM. But, Bahria Town is planning to give this society a second entrance from Precinct 23. Once this entrance gets operational, the distance of Precinct 26A from the Main Super Highway will reduce.
3.      Low Prices and Investment Potential
The plots for sale in Precinct 26A are reasonable in prices. It is offering 125 sq yards residential plots. The same size of plots in Precinct 14, Precinct 15, and Precinct 27 are available in the prices bracket of 36 lacs to 42 lacs. However, you can easily buy 125 sq yard plots in Precinct 26A at the lowest prices of 26 lacs to 35 lacs.
Undoubtedly, the prices of plots are affordable and have huge potential. Plots' prices will surely increase after the Head Office gets operational, develops new entrance, and increasing population. So, it would be nothing wrong to say that the plots for sale in Precinct 26A have huge potential. Your investment will be secure and grow with time.
Buying in Precinct 26A plots is good to reside and enjoy the luxurious living facilities of Bahria Town Karachi.
Contact us for further assistance.
Please contact Universal Property Network  For More Information click here or visit our youtube channel further assistance