Imperial Towers Islamabad apartments booking update
by UPN
February 19, 2018
0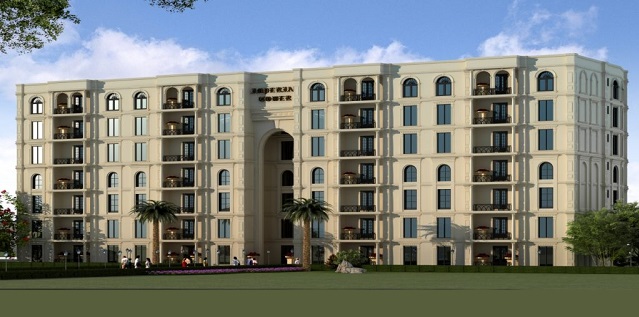 Imperial Towers Islamabad apartments are an excellent choice of residence in the vicinity of Margalla Hills in the capital of the country. Located on Islamabad Highway and with an NOC granted by Rawalpindi Development Authority (RDA), Imperial Towers is perfect destination for people who want to enjoy a lavish accommodation in Islamabad that is at a few minutes' drive from city centers. Development is already underway on Imperial Towers Islamabad apartment blocks along with booking of apartments from all around the country.
Developers are offering 2 bedroom and 3 bedroom apartments for booking with an option for semi-furnished and non-furnished apartments. Divided into 4 apartment blocks, Imperial Towers Islamabad has satisfactory number of apartment for potential buyers.
Imperial Towers Islamabad Booking
Apartments in Imperial Towers Islamabad are available on per sq. ft rate as each category of apartments is available with a different covered area. Per Sq. Ft. rate is Rs. 8500 for Imperial Towers Islamabad booking.
Block A & B: The prices in Imperial Towers Islamabad Block A and Block B are in the range of Rs. 12,945,000 and Rs. 16,745,000.
Block C:  In yet-to-be-developed Block C of Imperial Towers Islamabad, an apartment price ranges from Rs. 12,231,5000 to Rs. 17,246,000.
Block D: The last block of Imperial Towers Islamabad is also open for booking but the development is expected to kick off after completion of Towers A and B. Prices in this block of Imperial Towers Islamabad range between Rs. 20,918,500 to Rs. 21,114,000.
No matter which tower you opt for your future residence in Imperial Towers Islamabad, you will have to pay 10% of total price of your preferred apartment as down payment. Rest of the apartment price can be paid with the help of 3 year payment plan. You can even choose the installment plan to be on monthly or quarterly basis.
Imperial Towers Islamabad Features
Imperial Towers Islamabad promises to provide an exclusive and facility rich lifestyle for its future occupants. The entire apartment community will have
·         Designated car parking in basements
·         Swimming pool
·         Health club
·         Sauna
·         Library
·         Masjid
·         Children play area
·         jogging/walking
·         Visitors Parking
Imperial Towers Islamabad is an amazing residential facility and with development being quickly finished on Block A and B, it is becoming number 1 choice for high end buyers.
For Further updates regarding Imperial Towers Islamabad or any other real estate project of Pakistan, sign up for our free newsletter.