Lake City Lahore Balloting Results Announced of M3 Ext, M-7C & Golf Estates 2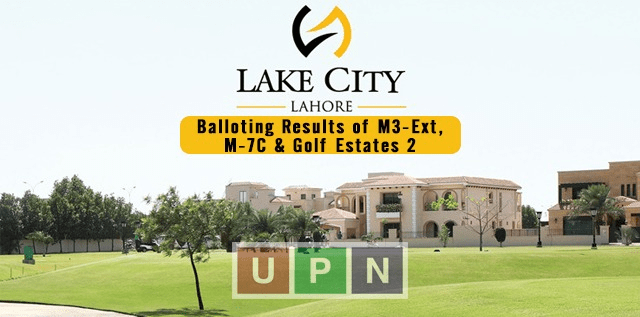 Lake City Lahore is premium luxury destination to built you dream home surrounded by serenity and ultimate comfort. The administration of this housing project had earlier announced in May 2018 to hold balloting of M3 Extension. The last date was 10th June for payment of installments and all dues to be included in ballot process. Good news for files holders of M3 Extension, M-7C and Golf Estates 2 is that Lake City Lahore has successfully done with the balloting of the mentioned blocks recently.
Lake City Lahore Balloting (M3 Ext, M-7C & Golf Estates 2)
The balloting of Lake City Lahore of the above mentioned three blocks was held in its office premises in a transparent process. It was conducted via electronic method in the presence of authorities and higher management.
Lake City Lahore Balloting Results
The balloting results are being prepared and those who have been allotted plots number will be notified through emails. These customers will also receive letters along with maps showing their property location within a week.
The owners of properties in these blocks who cannot wait for these letters can also inquire about the balloting results over phone. To know the ballot results, one will have to call Lake City Holdings Lahore and then contact their sales team. For this they will have to provide information about booking reference number and size of plot and block to their staff member. Only then they will be able to tell you about allotment number of the property against your name/bookings.
Lake City Holdings Lahore M3- Ext, M-7C & Golf Estates Maps
Lake City Lahore will also release maps of these blocks very soon and it will be dispatched with the letters containing ballot results. We will update these high resolution maps on our website for our readers.
2nd Balloting of M3 Extension and M-7C
A number of people are questioning that M3-Extension and M7-C balloting took place already last year. It is clarified here that this is the second balloting for both of these blocks for those who failed to qualify for Ist Balloting. The administration has hinted about the commencement of development in M7-C Block very soon.
For more information and details, please keep visiting Universal Property Network (UPN).