Lake City Lahore Independence Day Parade and Celebrations – Complete Details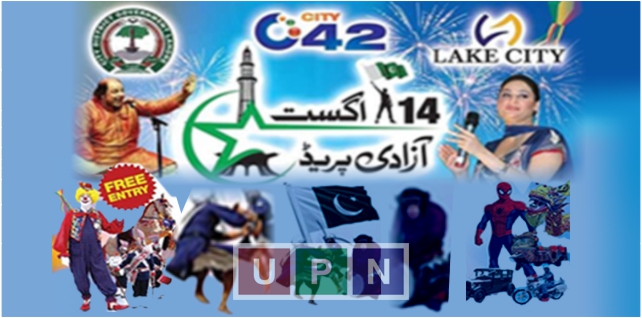 Lake City Lahore is known as one of the most comfortable place to live and enjoy the luxuries of life. This time it brings an entirely different package not only for its residents but for all locals. As 14th August 2018 is here, Lake City has come up with grand celebrations on our biggest National Day. Going one step ahead in the patriotic drive, Lake City Lahore is all set to host Independence Day Parade and a lot more in this festivity. The best thing about this colorful event is FREE Entry so be ready to become a part of these celebrations.
Lake City Lahore Azadi Parade – Time and Details
Lahoris! A wonderful entertainment is awaiting you at Lake City at the most auspicious occasion of Independence Day. A special Azadi Parade by forces and brass bands is scheduled on 13th August at 7 PM which is the biggest highlight of this 14th August. 10 Marching Bands will participate in this special parade to pay homage to the sacrifices of our forefathers in seeking this beloved homeland.
Live Musical and Dance Performances
Renowned artists will enthrall audience with their live performances at this event. Singer Humaira Arshad, Qawwal Moazzam Ali and Lahore's very own Pappu Sayeen will set the stage on fire. The traditional dance performances of all four provinces will be a treat to watch.
The Cultural Show & Other Elements
The colorful floats presenting our rich culture and Walled City Squad will be gracing this event. The vintage cars will take a round there and vintage car lovers will really love it. Lucky Irani Circus team will also come on stage for a short display of tricks.
Amazing Fireworks and Live Broadcast
The biggest fireworks will be done at 12 midnight to welcome this year's Independence Day. The event has been arranged in association with City 42 and it will be broadcasted live.
Celebrate the Festivities of Independence with Lake City Lahore and go out to watch Azadi Parade in larger numbers as entry is FREE.
For more details and updates, keep visiting Universal Property Network (UPN).