Lake City Lahore – All Sectors and Available Plots
by UPN
December 16, 2019
0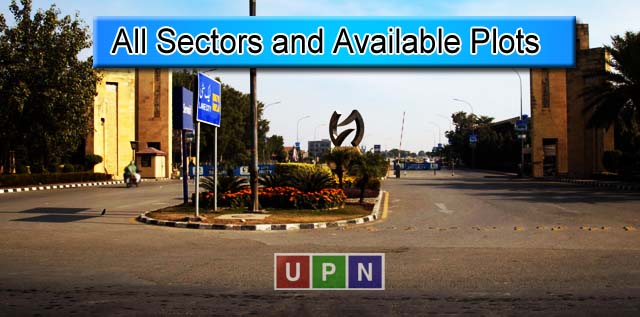 Lake City Lahore is one of the most modern housing projects in the heart of Punjab. Located along the Raiwind Road, this is a place with different properties and numerous facilities. The prices of the plots are kept reasonable for the ease of buyers so that they can easily construct their dream homes. Lake City Lahore is beautifully covering an area of 2400 acres of land and has its own interchange on Lahore Ring Road.
This impressive society beautifully comprises 8 Sectors in it. Moreover, these sectors are further divided into blocks. Indeed, the administration has recently launched some new extensions to meet the property needs of interested clients. Lake City Lahore is offering numerous properties in different sizes and at different prices. So, let's explore this society together!
Properties for Sale in Lake City Lahore
Lake City Lahore offers a number of residential and commercial properties in it. Moreover, it is the best place in Lahore to buy the luxurious villas of 1 Kanal and 2 Kanal. Lake City consists of eight sectors, namely M1 to M8, spread across 18000 Kanal.
Sector M1
This is the very first sector of Lake City Lahore that is offering 10 Marla, 12 Marla, and 14 Marla plots for sale in it. However, you can also invest in the well-developed plots of 1 Kanal and 2 Kanal in it. Indeed, the beautiful, luxurious villas of different sizes are also a part of this Sector M1.
Sector M2 and M3
Lake City Sector M2 comprises completely developed 10 Marla and 1 Kanal plots in it. The Sector M3 consists of residential plots of 10 Marla, 12 Marla, 14 Marla and 1 Kanal.
Sector M4
This is another attractive sector of Lake City Lahore basically known as "the Golf Estate."This Sector M4 is offering villas and plots of 1 Kanal, 2 Kanal, 4 Kanal, and 8 Kanal. The golf course of Lake City is located in this particular sector, hence the name "the Golf Estate." Moreover, the subprojects in its vicinity are Golf Estate Villas, Golf Estates (Golf View/Backyard Golf) and Golf Estate 1 in the Golf Block.
Sector M5 and M6
Lake City Lahore Sectors M5 and M6 are featuring houses and plots of 10 Marla only. The residential plots in these sectors are completely develop.
Sector M7 and M8
These both Sectors M7 and M8 are featuring residential plots, beautiful villas and houses for sale in it. The sizes of these properties are 5 Marla, 7 Marla, 10 Marla, 12 Marla, 15 Marla, and 1 Kanal. Moreover, the completely developed villas of sector M7 are constructed on 5 Marla, 7 Marla, 10 Marla, and 15 Marla. The prices of these properties are quite affordable.
The possession of plots is available in sectors M1, M2 and M3.  However, some other sectors have partially announced the possession of plots. Considering the high demand for properties in Lake City, the management has further extended its largest sector i.e. M7. This sector is divided as M7-A, M7-B and M7-C, M7-C Block, which is further subdivided as M7-C-1 Block, M7-C-2 Block, and M7-C-3 Block.
Commercial Properties for Sale in Lake City Lahore
Furthermore, this modern society with advanced developments has three dedicated commercial areas. These commercials of Lake City Lahore are:
 Business Bay District
 Central Commercial District
Canal Commercial Boulevard
The commercial plots located within these three zones are of 4 Marla, 5 Marla, and 8 Marla. Moreover, all these plots are very well- planned and developed for all sorts of businesses, financial institutions, retail services, and hospitality services.
For the latest prices of plots, and available properties, contact Universal Property Network!