Lake City Lahore: Location and Available Plot Rates, Map, Booking Details and Development Status
by UPN
April 22, 2017
8 Comments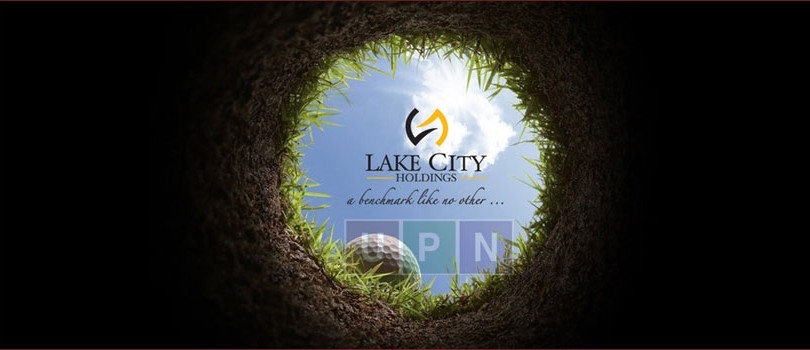 Lake City Holdings is offering an exceptional housing scheme with the introduction of a complete new Golf Course and Lake Architecture. Lake City Lahore is first ever "Golf-Resort Residential Community" covering 200 acres of land. Lake City Lahore is an LDA approved town plan (number: CMP/LDA/DMP/476-S/444), featuring International Standard Architecture and Design such as Golf Course by a famous architect, Phill Ryan (Australian Architect).
Universal Property Network (UPN) recommends investment in Lake City Lahore Housing Scheme due to its location benefits and other return on investment perspectives.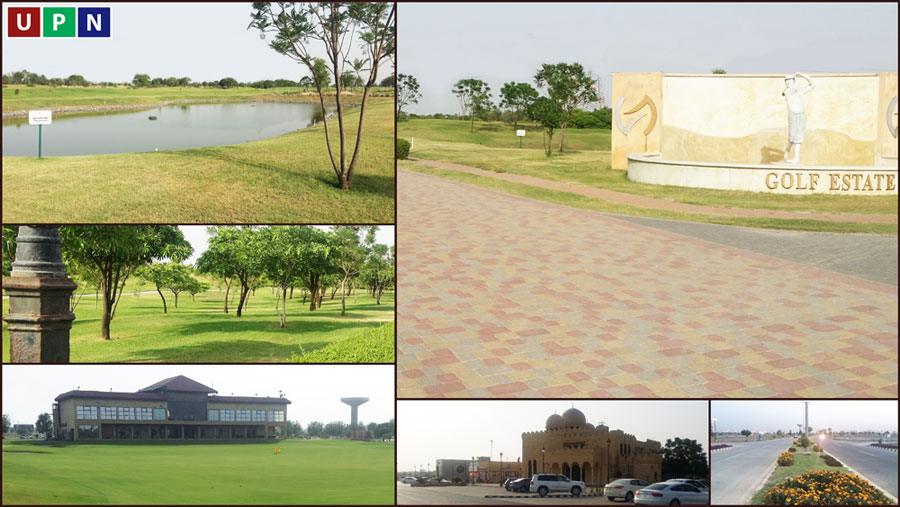 Lake City Location
Lake City Lahore is a housing scheme located at Main Raiwand Road adjacent to Adda Plot. The location of Lake City is prime as well as it is the only society getting the maximum benefit of linking routes with Ring Road.
The location perspectives are additionally attractive as Lake City Lahore is connecting to Shaukat Khanam Hospital on 10 minutes' drive. Due to Ring Road, drive from Lake City to Airport will be 18 minutes only. Furthermore, the extension of Raiwand Road linking with Lake City enhances the location value of Lake City Lahore. From location perspectives, investment for residential or commercial plots in Lake City Lahore is a better choice.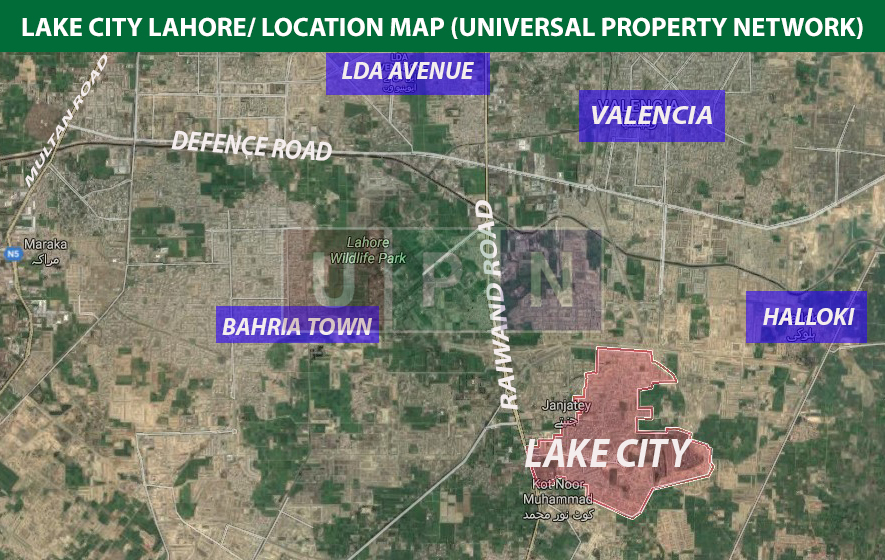 Lake City and Ring Road
The Ring Road Lahore has positive impacts on New Lahore City. Currently, Ring Road is 50% complete whereby expectedly Punjab Government will inaugurate in August 2017. As the construction for S3 of southern loop of Ring Road has started investments in Lake City is a better option for 6-10 months long investment. This is because, with the completion of the S3 loop, the Ring Road will be completed enabling smoothness for traffic flow and other industrial/ lifestyle benefits.
 Lake City Investment
Investment in Lake City Lahore is appropriate for several reasons such as 2.5 years easy payment plan and expected a high rate of return due to Lahore Ring Road impact. The role of Government of Punjab passing real estate law at the initial launch of Lake City Lahore also enhances investment appropriateness of the project. The law is generally giving protection to investors with map approval of societies. Lake City Lahore has approved map for on-ground and off-ground plots for sale as well as future development areas.
One can perceive this as an opportune time for investment with easy installments and good return is expected at the completion of Ring Road.
Current On-ground Plot Rates in Lake City
For all on-ground rates of plots in Lake City, following is the list of prices as:
• 5 Marla starting from 25 Lakhs- to 35 Lakhs
• 7 Marla starting from 32 Lakhs – to 60 Lakhs
• 10 Marla starting from 56 Lakhs – to 80 Lakhs
• 12 Marla starting from 72 Lakhs- to 80 Lakhs
• 14 Marla starting from 86 Lakhs- to 95 Lakhs
• 1 Kanal starting from 85 Lakhs- to 125 Lakhs
• 2 Kanal starting from 275 Lakhs- to 300 Lakhs
 Lake City Features
The exclusive features of Lake City Lahore include:
• Range of offered plots i.e. starting from 5 Marla plot to 1, 2 and up to 3 Kanal plots and Villas
• International Standard Architecture and Design for Lake Parks and Golf Course
• Proximity to Jamia Mosque Razia
• Health and Wellness Club
• Community and Sports Clubs

Proximity to Educational Institutes such as Sharif Education Complex, Beaconhouse National University, Comsats Institute of Information and Technology (CIIT) Lahore, University of Lahore and others
 Lake City File Rates
The current development charges are 1 lack per Marla at Lake City. Other rates are as follows:
| | | | | |
| --- | --- | --- | --- | --- |
| Plot Size | 5 Marla | 5 Marla | 7 Marla | 10 Marla |
| Location | M7C & D | M7C & D | M7D | M4 |
| Quarterly Installments | 2 Lac | 2.5 Lac | 3.49 Lac | 5.50 Lac |
| Down Payment | 5 Lac | 5 Lac | 7 Lac | 10 Lac |
| Total cost of Land | 25 Lac | 30 Lac | 41.90 Lac | 65 Lac |
For Best Investment Options Please Always Contact: Universal Property Network (UPN)