Updates for Sector F Affectees – Bahria Town Lahore
by UPN
April 24, 2017
0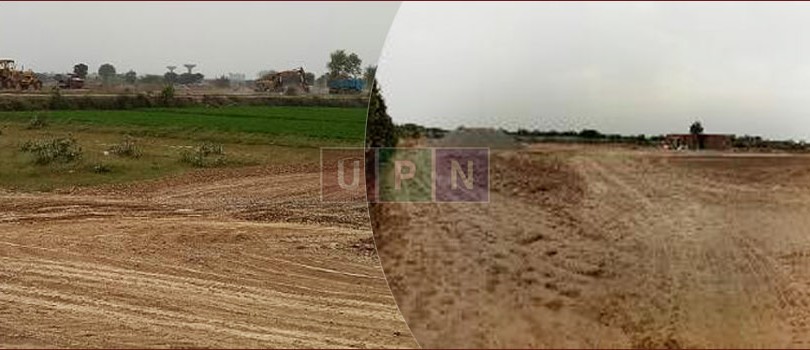 Bahria Town has taken a step ahead for reassurance of customer's trust. Previously, Bahria Town Sector-F, Lahore, had been in news for a long time because of the Ring Road cutting through Sector F- Bahria Town. Due to this crossover, properties of investors coming along Ring Road were at stake. This lead to series of protests held by Affectees of Sector F. Bahria Town, however, took several measures to cool down the heat blown up by the affectees. However, until the last official letter. The affectees were not settling down.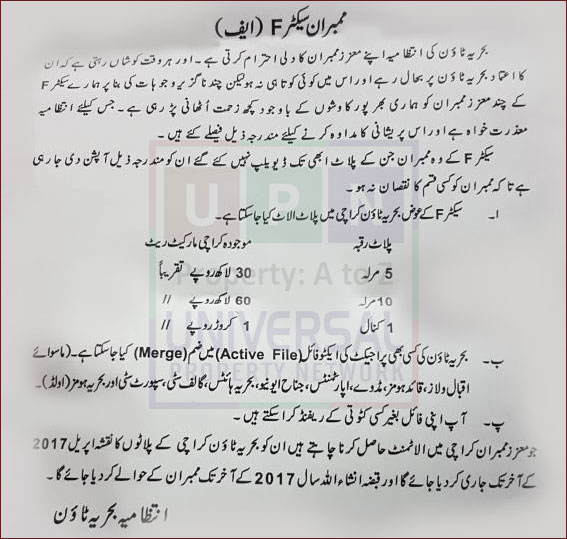 According to the latest news, Bahria Town Administration has finally sent letters to the affectees (Hyperlink: Image of Sector F in News). The letters delivered at the homes of the affectees stated that they could now officially apply for any of the three options given as:
•   Pay Back of the amount they paid for files
•   Relocating properties of similar worth to Bahria Karachi
•   Merging into Active File of Bahria Town
A few days back, this news was taken as a "letting an arrow in the darkness", however, sending an official letter to the affectees is a rational step taken by the administration of Bahria Town Lahore for retaining the trust of investors/ affectees.
For Best Investment Options Please Always Contact: Universal Property Network (UPN)