Latest Business Opportunities in Bahria Town Karachi
by UPN
June 25, 2021
0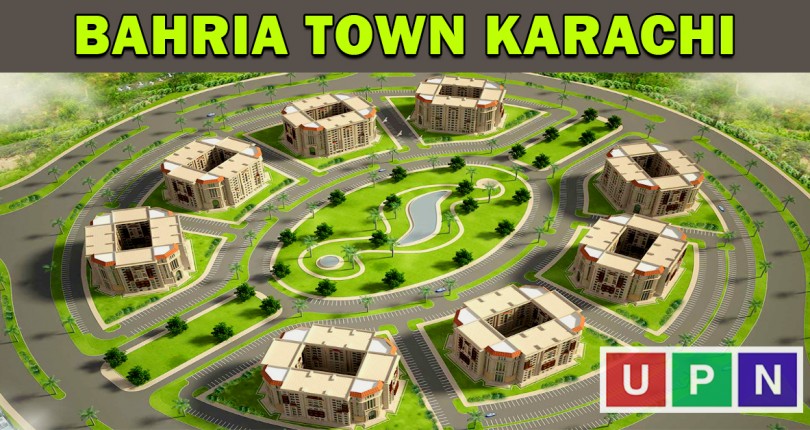 Are you searching for the best business opportunities in Bahria Town, Karachi? Looking for options that are secure at investment and will return you with the desire profits? Or are you planning to invest in generating a handsome rental income? Then get ready as we have the latest business opportunities available for you.
Bahria Town Karachi is offering beneficial opportunities in its several projects in different locations. However, one of the tops is available at Midway Commercials A – Side and B – Side. Let's know more:
Business Opportunities in Bahria Town Karachi – Location
The location of Midway Commercials Bahria Town Karachi is outstanding. It is only 4 to 5 KM away from Bahria Town's main entrance. The head office of Bahria Town Pvt. Ltd. is located in Midway Commercials Karachi. Undoubtedly, it's the main commercial hub with bundles of investment and business opportunities in Bahria Town Karachi.
Learn More: Good Investment Options in Bahria Town Karachi
Options Available and Prices
Midway Commercials are offering 5 Marla commercial plots, offices, shops, and showrooms. The plots for sale at Midway Commercials were available only six months ago in the price range of 2.5 crores. But with the on-going developments and after the launch of several projects' prices are now above 3.5 crores. Yes, a good location 5 Marla plot will cost you between 3.5 crores to 3.8 crores. Features like a corner, extra land, main boulevard also affects the prices.

Bahria Town administration allows the construction of ground + 6 floors on the plots of Midway Commercials. However, you can construct ground + 8 floors by joining the two plots of 5 Marla.
The floor wise prices of shops in these high-rise buildings are:
Shops Prices on Ground Floor: 23,000 to 40,000 Per Square Feet
Prices on the 8th Floor: 5,500 to 6,500 Per Square Feet
Shops on the 1ST Floor: 14,000 to 18,000 Per Square Feet
The shops' prices on the lower floors will be high, and the upper floors are less. Also, many factors increase and decrease the prices of shops for sale in Midway Commercials Karachi.
Shops on Rent in Midway Commercials Karachi
Ground floor shops and offices on rent are available in the range of 1 lac to 2 lacs per month. First floor shops and will cost you around a 45,000/-per month. Moreover, the rent of shops and offices on the second to the sixth floor is between 25,000 to 30,000 Per Month.
Business Opportunities Available
The business opportunities in Bahria Town Karachi are available and essential to get benefit from it. Following are the details:
You can buy Midway Commercials plots for capital growth as prices will keep on increasing with time.
Can invest in shops and offices to generate good rental income as the demands are very high.
You can buy shops and offices on rent to run your business. The popular and successful businesses at Midway Commercial are real estate offices, corporate offices, advertising companies, building and construction services, and much more.
Also, many of the eateries and food points are operational. These restaurants are running well as a large number of people visit them daily.
So, that's all about the latest business opportunities in Bahria Town Karachi. You can learn more by contacting us directly!
Contact us for further assistance.
Please contact Universal Property Network  For More Information click here or visit our youtube channel further assistance