Recommended Precincts for Investment in Bahria Town Karachi
by UPN
April 25, 2021
0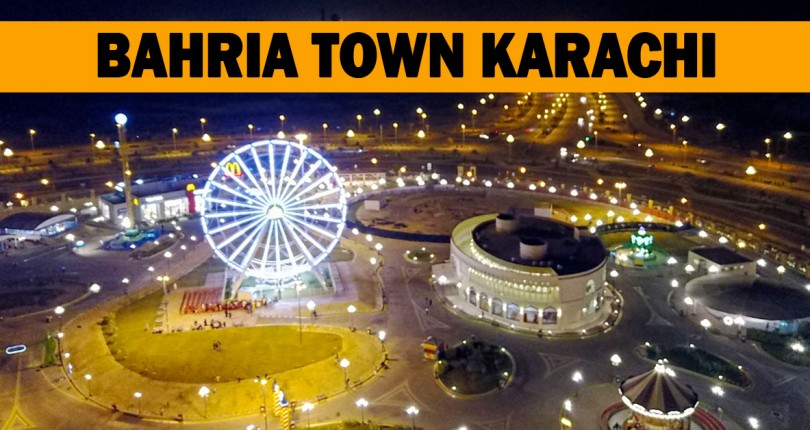 Bahria Town Karachi has numerous opportunities to choose from for investment purposes. It's home to profits, but thoughtful and smart investment plays a vital role. Choosing a plot just because of the surrounded attractions will not maximize your investment until you do not complete proper research. At the same time, Bahria Town Karachi is a mega housing venture were finding and comparing several options is quite difficult and time taking. But don't worry, we have done this job for you!
Today we are here with the best precincts of Bahria Town Karachi, where investment is 100% recommended. Please check the details below:
Precincts to Choose for 500 Sq Yards Plots
Bahria Town Karachi 500 sq yards residential plots are among the high in demand plot category. People consider buying it both for construction and investment. Available in the several precincts of Bahria Town, 500 sq yards plots can be purchased at different prices. However, the best-suggested options where you can invest confidently are:
Bahria Golf City 500 Sq Yards Plots
Precinct 29 Plots of 500 Sq Yards
Precinct 33 Plots of 500 Sq Yards
Bahria Golf City, 500 sq yards plots, was launched at the price of 85 lacs. But today, there are some plots available at negative prices. The current market value of these plots is between 60 lacs to 65 lacs. Investment in these plots of Golf City is recommended. Plots prices are reasonable but surely increase. Investors with a holding capacity of 1 or 2 years should invest in this profitable property of Bahria Town Karachi.
Precinct 33 plots for sale are suggested to invest because the location of this precinct is very much important. It is the last precinct of Old BTK and lying close to Rafi Cricket Stadium. Currently, the prices for the plots are low, but once the development work of Rafi Cricket Stadium completes, it will surely benefit your investment.
Precincts to Choose for 250 Sq Yards Plots
Bahria Town Karachi is offering some reasonable price 250 sq yards plots in it. The prices of these plots are affordable even more than buying an 80 sq yards plot in main Karachi City. The best, suggested 250 sq yards residential plots are available for sale in:
Precinct 34 and Precinct 40 are located close to Eiffel Tower and Bahria Greens
Also, Precinct 22, Precinct 30 and Precinct 32 offers the best investment opportunities.
One of the most significant reasons to suggest these precincts is that these are 100% developed precincts. Possession of the properties is available, and construction started.
The overall starting prices of plots in these precincts is 27 lacs to 38 lacs. There are some ideally located plots of Precinct 30 that will cost you around 50 lacs. But still, these are perfect to consider for investment.
Precincts to Choose for 125 Sq Yards
Bahria Town Karachi is providing you with a golden investment opportunity in its 125 sq yards plots. This size of plots is available in abundance as well as at different prices. The best-suggested precincts, where you can invest in 125 sq yards plots, are:
Precinct 23, Precinct 24, Precinct 25, Precinct 11B, Precinct 10B, Precinct 15A, Precinct 15B and Precinct 31.
All these precincts are 100% and offering plots with possession. The prices of the plots in these precincts are starting from 16 lacs and 28 lacs.
Investment in Bahria Heights
In the end, it is important to mention Bahria Heights. Investment in Bahria Heights is suggested for those who want to earn quick profits. It's a wonderful project, fully developed, and possession is announcing soon. Buying in its 2 beds apartments will surely provide you with dream profits.
Please contact Universal Property Network  For More Information click here or visit our youtube channel further assistance