Latest Market Trends in DHA Phase 7 Lahore
by UPN
October 22, 2019
0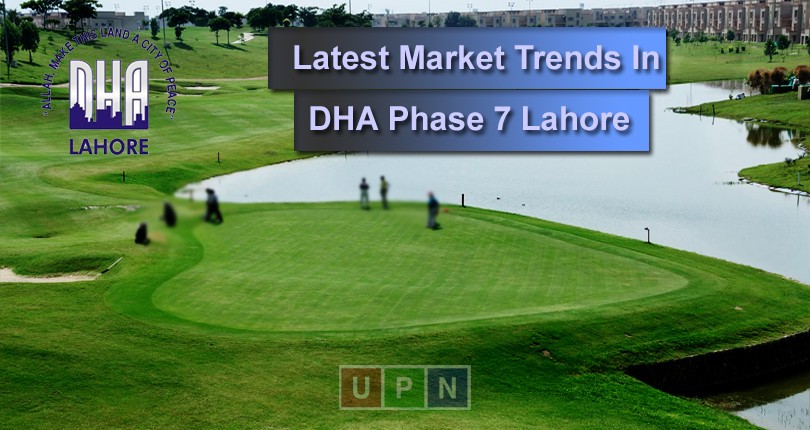 DHA Lahore Phase VII is among the best real estate investment option for true buyers and end-users. It appears the hot-favorite choice for investors looking for affordable plots in DHA Lahore. Development work of the project is already complete moreover; the possession is also available in different sections. Indeed, the easy access to society through Lahore Ring Road Nawaz Sharif Interchange, Barki Road, and the Bedian Road also boosts up the value of this project. So, what are the latest market trends in DHA Lahore Phase 7? Let's discuss it below!
Search Tendencies of Property
DHA Phase 7 is among the top 3 DHA searched phases for property concerns. Located at the best location, this phase is able to compete with the other prime phases of DHA by attracting numbers of end-users to it. The prices of property in DHA Lahore Phase 7 are low in comparison to other phases that make it more interesting to invest.
 A Look at the Prices of Plots
10 Marla Plots Prices
DHA Lahore Phase 7 is featuring limited numbers of 10 Marla plots in few blocks such as in Block T, Block U, and Block X and in Block Y. It is so much interesting that 10 Marla residential plots always performs better in terms of price appreciation in many other housing projects in Lahore, prices for the same in Phase 7 reported a gradual drop.
Since 2017, this drop in the prices of 10 Marla plots is noted as 6.2%.
1 Kanal Plots Prices
Unlike the 10 Marla plots in DHA Phase 7, 1 Kanal residential plot has performed better in this phase. In fact, the prices of these plots of 1 Kanal has started to increase when the prices of 10 Marla plots was drop. This is a simple indication of shifting trends towards the preference of 1 Kanal plots in buyers.
However, it is important to mention that this rise in prices of 1 Kanal plots is not so much prominent in comparison to the drop recorded in 10 Marla plots. Since 2018, the average increase in the prices of 1 Kanal plots is 1.57%.
2 Kanal Plots Prices
Residential plots of 2 Kanal had a rather bumpy ride. A continuous drop in the prices of plots since last year is recorded but now the prices of these plots are slowly but gradually recovering. Now the price appreciation/ market trend for the plots of 2 Kanal in DHA Lahore Phase 7 is in the positive gradient.  Since November 2018, the average increase in the prices of 2 Kanal plots is recorded as 0.16%.
So here we have tried our best to provide you some important details of the DHA Phase 7 market trends in the quickest way.
Check out our site for more detail. Latest News
For any queries contact Universal Property Network.